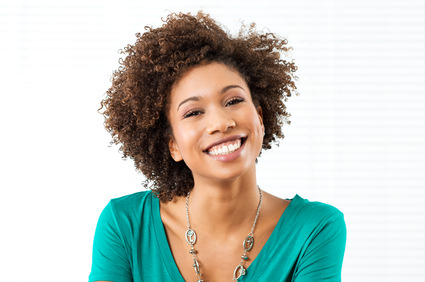 But I've heard some positive reviews on the buffering technique, if it is so 'negative" why does it work for them?
A big reason of why it probably works for others may have something to do with the kind of cleanser they used. The stronger the cleansing properties of the shampoo the more it's likely to cleanse your hair completely anyway leading to a successful outcome.
So if you use a mild sulfate free shampoo* with a super moisturizing conditioner* then more than likely you will get the negative results that I have talked about above. But if you use, lets say a regular sulfate shampoo with a "meh" kind of conditioner then you may have success with the buffering method.
How can I know what products can work for me if I want to try the buffering method?
As much as I wish that I can give y'all the answers to this question I cannot. This is highly based on trial and error. So try a different mixture of products until you get the desired result that you want to have. You can also check out reviews of others to see what combinations have worked for them.
If the buffering method does not work for me at all, how can I counteract the drying effects of my cleanser?
There are a couple different ways to counteract the dryness of cleansers:
► Try a cowash* cleanser instead. These are a cleansing conditioners if you will. So they are much less drying then sulfate free shampoos, sulfate shampoos or baking soda etc. A major one that a lot of ladies are using is the As I Am Coconut Cowash*.
► Pre-Poos. This is a more classic way of counteracting the drying affect of cleansers. By applying an oil, conditioner, or a mix of both to your hair prior to washing you are counteracting the bad effects of shampoo before you even apply it.
► Do a quick conditioner rinse before you wash. You can take a cheap conditioner (because really, who wants to waste their good conditioner for only 3 mins?) and apply it to your hair and rinse right before applying the shampoo. This should help a bit and keep dryness at bay.
So that is about it guys. If you have had any experiences with the buffering method (bad or good) let us know below!
Originally posted 2014-02-25 15:00:34.