On BHI our mission to to teach women of color to grow long hair but 'long' means different things to different people. When we first begin our hair journeys, we have hopes and dreams of hair swinging in the wind lapping at our waists but is this even possible for all black women?
Before we get started, this graphic below shows different hair length terms.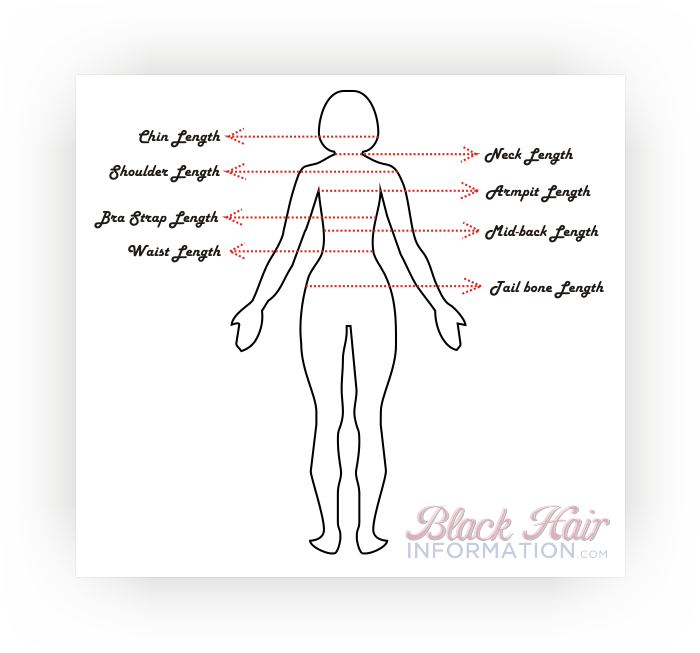 Hair grows at a genetically pre-determined rate, the rate that you will often hear quoted is an average of 6 inches per year but in truth, the rate is 4-6 inches per year. It tends to be faster in Caucasians and Asians and slower in people of African descent, mine is only 4 inches per year.
A strand of hair can only grow for so long and this period (anagen phase) ranges depending on who you ask from 2 to 6 years with men having shorter anagen phases than women. Even though different strands may be at different stages in their cycle, about 85% of your hair will be in anagen phase at any one time. The anagen phase is clearly a big player when it comes to determining the length of hair.
You need a paid membership to read the rest of this article. You can either login in below or sign up here:
OR