Just yesterday I was talking to a friend on Facebook about how cruel social media can be at times. There are no holds barred when it comes to sharing an opinion behind a smart phone or computer screen.
We have talked about this specific scenario before, parents sharing pictures of their children hoping to get a positive response but instead getting a ton of negative feed back.
In this case a mom installed faux locs on her little girl and Tweeted the above picture with the simple caption 'Faux locs done by me'.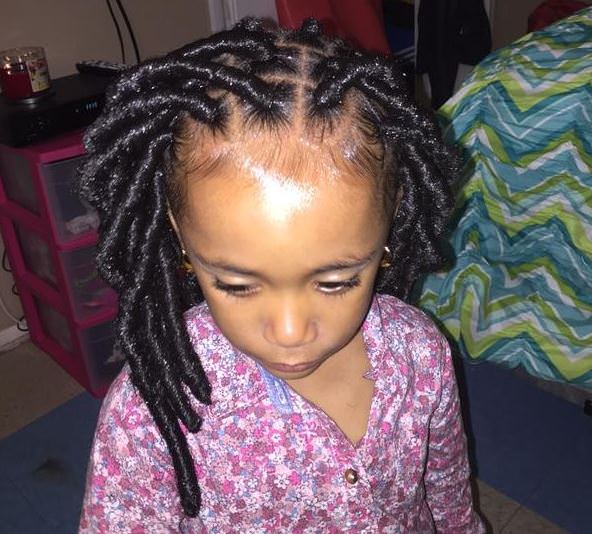 The backlash that happened after that included the following:
"This child on my TL with these faux locs looks like she's in so much pain"

"Child abuse"

"DO NOT! DO NOT! DO NOT! GIVE A CHILD HAIR EXTENSIONS*, TRACKS, FAUX LOCS OR ANY SYNTHETIC S***! LET THERE NATURAL HAIR GROW!"

"Faux locs hurt me so bad I couldn't go into work for two days. That poor child"
My approach to this scenario is that a style like that is not for my child. Faux locs might be great for another person's child and who am I to tell a woman how to care for her own child.
On the flip side of things, moms need to understand that when you put your child out in a public forum, prepare for the trolls and opinionated key board typers of the world to pick your child apart.
Even though people say that they do not care about the opinions of others, that never transcends to the moment you decide to share any personal picture of you or your children.
Many readers called this mom out for child abuse based on the style choice. Now that is a serious allegation to make solely on the basis of a style.
When the accusations get that bad, posting the picture in the first place isn't even worth it.