What Is BlackHairInformation.com & Who Is It For?
BlackHairInformation.com is a teaching website that helps women of color (black, mixed race or latina) with kinky, curly or even relaxed hair types, gain long and healthy hair.
BlackHairInformation.com was initially created as a way to keep the founder's most useful pieces of information that she had gathered about hair growth online in an organized way but it later morphed into a community website that both helps newbies into the hair growth world and entertains veterans during their hair growth journeys through to maintenance.
We understand how difficult and frustrating it can be to have hair that remains the same length year after year having been there ourselves. However with the right information, tools and techniques to hand we can help anyone start retaining length and finally grow their hair long.
Our motto here is "With Health Comes Length" and we truly believe it!
Alma Ruddock – Founder & Editor
Hi I'm Alma the founder and editor-in-chief of Blackhairinformation.com. I'm a blogger, graphic artist, a wife and a mummy to my little girl Jasmine.
My three passions are hair, art and entrepreneurship and I love being able to bring my unique view on hair growth and successful hair journeys to our readers.
I am an eternal optimist and workaholic
In addition to BHI I have founded quite a few other websites and businesses including Elongtress.
Petra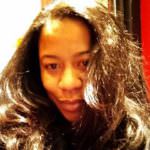 Hi I'm Petra Lomax , a staff writer and editor for BlackHairInformation.com . I am Jamaican born and raised and moved to the United States in my early 20's. I have a BA in Political Science and International relations as well as an MBA and a Masters In Project Management. I love travel, culture and anything that has to do with creative media and business.
Vanessa
Hi! I'm Vanessa! I'm a 26 year old natural. Making the decision to go natural has been one of the greatest decisions in my life. It has boosted my self confidence and has given me a way to express myself through the hair God has blessed me with. I had my last relaxer in Dec of 2013 and big chopped Aug of 2014 and there's no turning back! I now share my journey with tutorials and tips that work for me through my youtube platform and my blog in hopes of helping other naturalistas in their journey to natural.
Victoria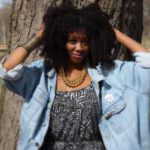 Hi! My name is Victoria Sallie and I'm a twenty something year old blogger & student living in NYC. I began my transitioning natural hair journey in January 2013, and big chopped in April 2014. I decided to start writing because I wanted to document my hair journey, plus I realized that I couldn't find all the information I needed in ONE place on the internet. Deciding to return back to my natural hair was one of the best choices that I've ever made, and I'm glad to help anyone that has a question. Happy Hair Journey!
Brittany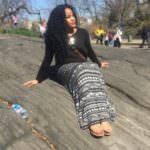 Just a Southern girl taking life by storm in NYC! Oh- and I'm natural too:) Be sure to check out my posts to learn some tips and tricks on how I tame my natural hair!
Marsha

As a Jamaican girl raised in a devout church family headed by my mother, I have always had my natural hair, no chemical processing. After years of mistreating it , often ignorant of that fact, I began my healthy hair journey in January 2013 in fact, I have seen to it that my entire household falls in line where this is concerned. When I am not poring over some hair blog or forum I spend my time teaching English to rowdy high school students (ok maybe I have some little sweethearts in the mix), mothering the most adorable two year old on this globe, or rushing to meet the deadline for a writing project on Elance. In my spare time I enjoy a stroll along the beach with my doting husband.
Sabrina

Hello all, I'm Sabrina. I'm a freelance writer and a full-time blogger at my site, where the focus is on Natural hair, beauty and style. I became natural 8 years ago at the tender age of 35 and love sharing my ups and downs as I master this thing called natural hair. Married, with two kids (one being a natural herself) gives me a different perspective on our hair and why I love being natural. I want healthy hair, long hair and sexy hair! I'm an older natural---that's right---I'm grown and sexy, and I have much to share. I love fashion too and recently opened a clothing shop for beautiful black women at www.seriouslynatural.spreadshirt.com
Mykel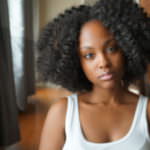 Hi! I am Mykel, and I love life. I love performing, dance, acting, fashion, hair, etc. I have a Bachelor's in Communications Theatre. Theatre is the best and challenging major by far. It has taught me discipline, problem-solving, leadership, creativity, and so on. I like who I'm becoming! xo
Danni

Hi All! I am Danni and I am a staff writer here at BHI. I am a Graphic Design major and a long time resident of Washington DC. I have been on a healthy hair journey for 3 1/2 years. Within those years , I have went through a relaxed hair journey, a natural hair journey in which I big chopped twice(2nd big chop occurred in November 2013) texturized and now I have big chopped a THIRD TIME! I am 100% natural and here to stay. I am super excited to share information that I learn along the way to those who are just as into healthy hair care as I am and wish everyone best wishes on their healthy hair journey!
Patrice

Hi! My name is Patrice Lechelle, I'm a college student born and raised in Northern California, and I just recently started embracing my love for talking about all things fashion and beauty, especially hair. Throughout the years, I've tried my best to have a hand in both performance and visual arts, but creative and journalistic writing have always held the key to my heart. My hair became the unlikely teller of my story once I realized that every up and down in my life could be seen through my locs. From hard times leading to short cuts to purple hair ushering in my rebellious streak, my hair said it ALL. My goal is to use my knowledge and experiences to give my fellow Black women the best help, tips, and encouragement I can offer.
Christina

Hey there! My name is Christina J. I am a healthy hair advocate and have been natural since October 2012. In June 2014, I decided to start my blog, Desire My Natural! to document my hair journey and other fun topics (family, health, inspiration, more). As I share, help, encourage, and support others in their healthy hair journey, I am continuing my own.
Kaye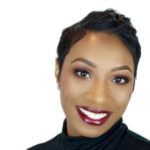 Kaye Wright is a short hair lover and pixie perfecter. With 3 instructional eBooks, a short hair blog and a growing YouTube channel, she covers all things short relaxed hair. From the latest styles, to products, to money saving tips, she has got you covered.
Safiya

Since 2008, I have been embarking on a journey to all things natural. I'm completely chemical-free (body and hair) and because of this, I was able to avoid the big chop, restore my natural curl patterns, grow my hair to tail bone length and clear my chronic acne. Today, I'm an organic vegan, natural health expert, DIY herbalist, DIY beauty, blogger and shop owner. I enjoy helping others with starting and continuing their journeys to natural hair and skin care, and hopefully an overall healthy lifestyle. On my blog, I share health and natural beauty tips, as well as delicious smoothie and meal recipes (I'm all about flava!) that help to promote healthy skin, hair and body from within. Why not maintain our beauty, as well as our youth? Health is the answer!
EbonyCPrincess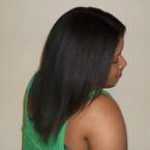 EbonyCPrincess is a self proclaimed hair care enthusiast who began her quest for long healthy hair in 2009. Her hair is relaxed and type 4b (kinky, very tightly coiled). You can find more information about Ebony and her journey on her personal blog, or her YouTube channel youtube.com/EbonyCPrincess
Fiso

Fiso Moyo (CPA) is a Wife, Mother, Certified Public Accountant, Trainer, Coach, Mentor and Founder of encounterCS.com. Her blog is dedicated to all things financial & providing tools to propel people beyond inspiration towards walking in their dreams. Basically alleviating financial distress and enabling people to walk in their dreams.
Linda

Linda Cabinda was born in the West African nation of Cameroon. She graduated from the University of Southern California with a BA in English. Her journey of self-realization has taken her from Los Angeles, to Chicago, and even Miami. She is a writer and "resident creative" currently residing in New Jersey.
Kate

Kate is an undergraduate student studying Political Science, Writing and Legal Policy. Kate has been natural since birth and has learned about appreciating God's creation. On her free time, she likes to write spoken word poetry, dance, and read.
Ashleigh

I am Ashleigh Nelson a journalism student at Northwestern University and a part-time hair fanatic. My hair journey began at the beginning of my college career because I decided that it was time for me to finally learn how to gain and maintain healthy hair. The past two years have had ups and downs, but I have learned so much along the way. And now I am here to share my experiences and knowledge with everyone!
Jessica

Hey everyone! I'm so excited to be a part of this team. I am 23 years old and hold a Bachelor of Arts in Communication and Philosophy, Magna Cum Laude, from George Mason University. Writing is my passion and taking care of my natural hair is one of my favorite hobbies. I'm an advocate for embracing your God-given hair and loving your whole self in the process. You can find me anywhere encouraging and empowering women to live up to their fullest potential.
Shelly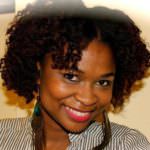 Hi, I am Shelly Ann Cameron, freelance writer for BlackHairInformation.com. Jamaican born but call NYC home since 2005. When I'm not at my full time job as a Marketing Analyst, I am blogging about natural hair and lifestyle on my blog www.glamnaturallife.com. I created my blog to document my natural hair journey and share whatever I learned along the way. I am a promoter of healthy hair whether it's relaxed or natural. While I am no natural hair Nazi, since going natural in 2011, many of my articles are natural hair driven.
Portia

Portia is a wife and mother who enjoys making things and people look pretty! As a graduate of Rowan University, Portia has an insatiable craving for natural hair, beauty, and fashion, but she also enjoys traveling and home decor. If you'd like to know more about her, visit her blog at huneybflyy.com. You can also follow her on Instagram (huneybflyy) and twitter (@huneybflyy).
Ashley

My name is Ashley Adams and I am 32 years young born and raised from Houston, Texas and I am a stay at home wife who was blessed to marry my best friend last year! I am a newbie blogger and was inspired to mix my love for creative writing and natural hair by blogging my natural hair journey, experiences, challenges, and just my personal thoughts about the unfamiliar natural hair world that I found myself in. This journey has not only opened my eyes to so many new things but has made me tackle head on many of my fears and wonders concerning natural hair in general. My goal is to empower, educate and allow my creative juices to spill over onto my blank pages and help as many naturals as possible reach their highest potential. Thank you so very much for allowing me to share my natural hair journey and take you along with me!