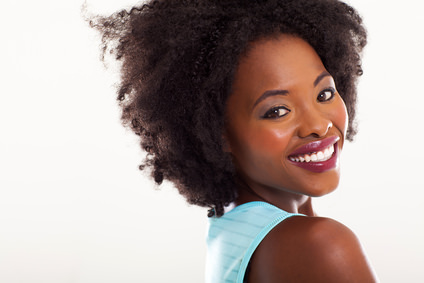 As some of you guys may have heard or not, natural hair vlogger Kimmaytube created a method called the buffering method.
In a nutshell, the buffering method was created as a way to counteract the dry, stripped feeling that most of us get from our shampoo. The big question here is whether this is an effective method or is it just a waste of time. Read below to find out!
What is the buffering method?
The buffering method is a method or a process where you wet your hair as you normally would and then apply your cleanser of choice via non-sulfate shampoo, sulfate shampoo, cleansing bar, etc.
Then before you lather up, you then apply a little conditioner on top of the shampoo. After you do this then carry on and lather up and then rinse. This is supposed to make your hair fell soft instead of really dry after the shampooing process.
But wait, won't the conditioner counteract the cleansing properties of the shampoo?
Aha, I knew that question was coming up because that is what I was thinking too! Now this is where it becomes a bit tricky. While the concept is a good one that for most of us would make sense, it has a few flaws.
Conditioner and shampoo have totally different ionic charges
I think all of us can agree that conditioner can cost way more than shampoo? Right? So the charge part is easy. But that's not the charges that I am talking about (gotcha!).
I am talking about the ionic charges, yes the scientific stuff that you learn in chemistry class. So here's the deal, shampoo typically has a negative charge which is a big part of why it cleanses and conditioner has a positive charge which is a big reason why it provides conditioning properties to our hair.
So from this information we can quickly establish the fact that they naturally have two different purposes in our hair and this is where the issue comes up. How can they work properly if used at the same time?
As much as we want for shampoo and conditioner to have a fairy-tale ending, to be in love to bring great prosperity among the land of our gorgeous hair, alas it cannot happen.
If we mix shampoo and conditioner together it will not only defeat the purpose of cleaning your hair but it will actually cause buildup in those precious hair strands over time. This can cause issues like brittle hair despite regular conditioning and the more times that you do this the more build up that will accumulate.