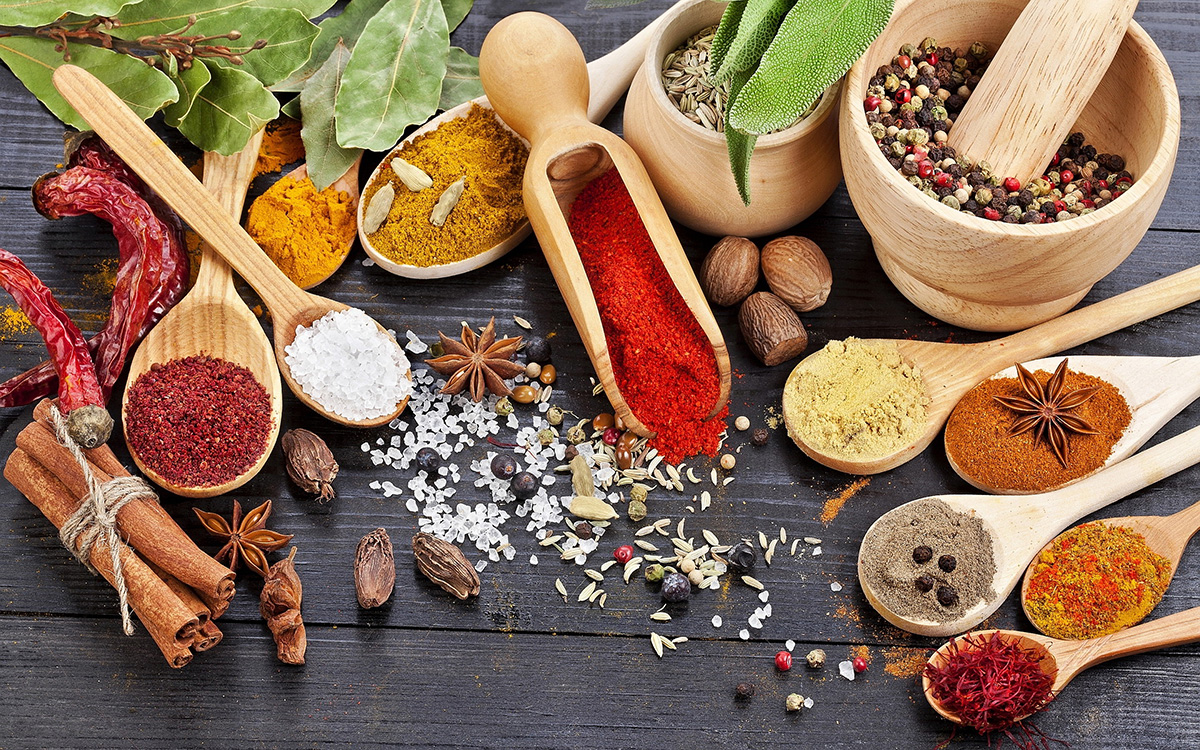 A Substitute Maybe?
So as stated earlier, we got to thinking about how one might produce something similar with a few ingredients substituted. If we were to attempt a spin-off of the Chebé, ours would look like this:
Disclaimer: We mean no disrespect to the originators of the Chebé recipe and only wish to open the discussion for experimentation that might enhance our hair care routines. The following is based purely on theory.
Amla, Cassia, Neem or Hibiscus* Powder – These are great for strengthening the hair. The Cassia works like henna, like a protein, attaches its molecules to fill gaps in the cuticle, thus helping in retention of moisture.
Castor Oil* mixed with jojoba and drops of lavender oil and rosemary oil* – for a milder fragrance but also because of the capacity of jojoba to mimic our sebum and penetrate the hair and the castor oil's antibacterial and thickening capacity. The rosemary stimulates the follicles to enhance growth.
Cloves – chosen because of the same properties in the original mix.
Acacia/ Shikakai powder – We chose Shikakai because of its capacity to delay the appearance of gray hairs, moisturize, keep dandruff at bay and wards of fungal infections. The acacia can also help wounds heal fast, which may be good for those who are prone to rashes or soreness on the scalp.
Shea butter* or Cocoa butter* – to make it spreadable and easy to smooth onto the hair while locking in moisture.
These ingredients were chosen because of their availability on the market, the roles we expect their properties to play as well as to cut down the strong aromas of the original recipe.
An example recipe for our knock off Chebé/Chewé would look like this:
1 tablespoon of Neem powder (antibacterial properties)
½ teaspoon of cloves (same as original recipe)
½ teaspoon of Cassia (for the protein properties)
½ teaspoon of Shikakai (antifungal properties)
A few drops Frankincense essential oil mixed with other fragrant oils like lavender (similar to original recipe)
3 tablespoons of your favorite natural oil or hair butter (Castor oil* or shea butter* would work great)
We realize that it would no longer be Chebé/Chewé, but does it look like a knock-off with some potential? (Maybe we should patent this just in case). Can you imagine if this turns out to be just a fraction as good as Chebé? We believe our best and brightest scientists should get on this right away.
We think our process would be very similar to this, except we could install about 10 braids or twists and pin them down, put them in a top knot or side bun, then don a scarf or head wrap and tie it in some type of style to make it look chic.
What Are The Key Principles Of Their Phenomenal Length Retention?
Simplicity and Consistency
They use the things in their environment available to them. They don't get caught up in product junkie-ism because all they need comes from nature, there are no harsh unnatural chemicals that they can't pronounce because they do everything themselves, from sourcing the ingredients to making the powder. There are no expensive styling tools, just their hands, and an afro pick or comb occasionally. Interestingly, they only wash their hair once per month, but it works because the routine is done every five days and they use it as a leave in to protect their hair from the effects of the scorching sun and the heat in the desert. They do not style throughout the week so it cuts down on manipulation and the breakage that could result from it.
The Takeaway
To even begin to emulate their results you should look to:
Have a consistent routine – have a "strand ceremony" every 5 days to coat your hair from root to tip in your concoction
Practice a version of the LCO method to retain moisture but in place of cream you use the powder
Simplify your regimen
Protective style – a lot
Final Considerations
The biggest realization I had while watching the video and scouring the net to find out the slightest morsel of information on Chebé and its benefits, is that we will always be intrigued by any product that promises long unbreakable hair. The anticipation goes up several notches when such a product comes from the motherland, for we know that the best things are often hidden.
But at the end of the day, if we should analyze our findings, we will recognize that the real secret to their success is in the simplicity of the product and the routine. They use what they have and make it work for them. It just goes to show that sometimes it is best to revisit our roots and go back to basics.
BTW show of hands, who's gonna try our little experiment here?