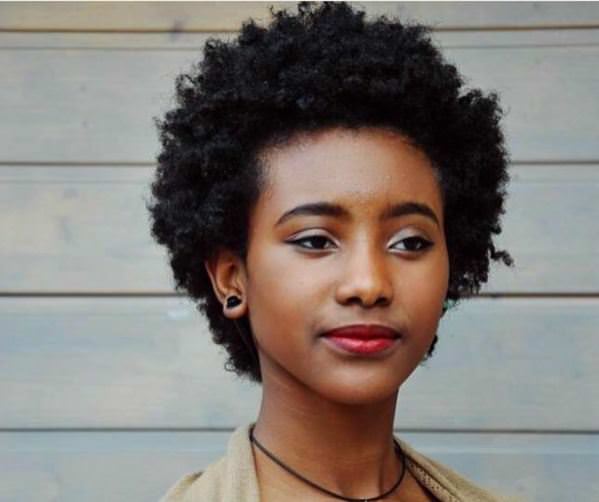 I can remember the day I big chopped just like it was yesterday. I had been transitioning for almost a full year, and I was just tired of dealing with two textures.
I was ready to finally be able to do a wash and go and other curly styles without having those limp wavy ends just hanging there. So I made an appointment with a natural salon in Brooklyn and told them to cut off all the straight ends.
I remember just holding my hair in my hand, and thinking wow, I actually did it! That high probably only lasted a couple of hours. I went home and washed my hair and tried to dab on some natural hair products, and was thoroughly disappointed at the fact that my curls did NOT pop, and even more disappointed in the fact that I hated the way the short twa looked on me.
The next morning I made an appointment for a hair appointment to get my hair in box braids, and that was the beginning of my obsession with my hair growth.
At first, I would keep the protective styles in for at least 6-8 weeks, or so, and every time I got it taken down I didn't go more than a few days in between, at the most, without my hair in some form of protective style.
I hated my hair short, and I wanted it to hurry up and get to a desirable length. My friends, whom I love, told me that they loved my natural hair, and often asked why don't I just wear it out?
It's not that I didn't believe them, but if you don't like the way your hair looks, it doesn't really matter what anybody else says, you won't believe them.
So I continued to protective style for a full year after my big chop. It wasn't until I was approaching my big chop anniversary that my protective stylist, kept commenting on how much my hair has grown. She couldn't believe the amount of growth I had in a year. And she was right, I had some massive hair growth.
One would think that that would have been all of the confirmation and proof I needed, but it wasn't. It wasn't until I was forced to wear my natural hair out for a longer period of time because I wasn't working, so I really couldn't afford to keep up the consistent protective styling.
I started treating my hair myself, trimming it, and styling it. Through all of that, I actually started to appreciate and love my natural hair at the length it was. Not to say that I completely stopped length checking, but I stopped obsessing over growth.
It simply took me telling myself that I wasn't going to do that anymore because it was a waste of energy! If you take care of your hair and treat it right, it will grow.