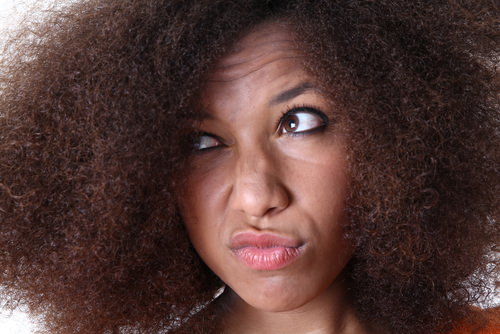 We were sent this question recently here at BHI:
I tried the coconut lime relaxer, didn't work, then the caramel treatment, didn't work, then I found this sweet potato mask on BHI, that was a mess, then I did a few tea rinses but my hair hasn't changed, this is so frustrating, tell me what to do please!!?
Well, you can start by not adding one more drop of anything to your hair until we have this conversation. I am all for being at one with your fridge, after all DIY is on trend, and there is nothing better than a home made concoction and fabulous hair afterwards.
The thing is you really cannot reap the benefits of anything that you try if you do not allow yourself enough time to assess the results in you hair regimen.
The key to any great regimen is consistency; if you want to see results from your hair you have to be consistent with everything that you do. There used to be an old myth that said you should change your products often so that your hair does not 'get used to' them and stop responding. But now we know that this only happens when the hair is not clarified often enough.
The hair strand has a specific structure, and once it leaves the scalp it doesn't expand in width or renew itself, it behaves just like a piece of lifeless string. With that said, it cannot respond to a different product simply because it is different, but rather is affected by certain ingredients in products.
You need a paid membership to read the rest of this article. You can either login in below or sign up here:
OR