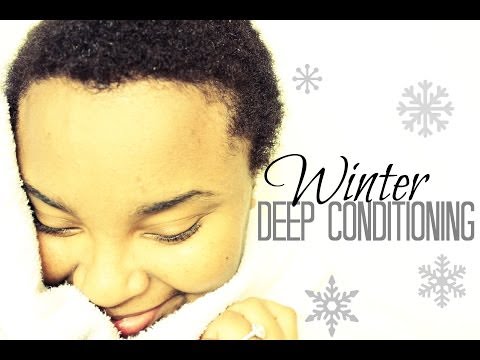 The temperatures are dropping in some places and you know what that means? Your hair can be affected by the harsh, cold winds of the winter even when rocking a TWA!
When winter rolls around, it is time to buy those thicker consistencies of hair products and the best deep conditioners out to protect those strands from being damaged especially when you are growing your hair out.
The problem is sometimes when you spend your hard earned money on a product that you might think has all that consistency you are looking for, it might come up short. When that happenes most of us improvise and add some stuff to the product or we just come up with something on our own and don't even bother heading to the beauty supply store.
In the video below UnkemptCaptain makes her own beauty product specifically for winter and her TWA, it involves ingredients from your kitchen as well as conditioner.
She used:
2 tablespoons of Olive Oil*/Mayo conditioner
1 tablespoon of Extra Virgin Olive Oil*
1 tablespoon of Jojoba Oil*
4-5 drops of Peppermint Oil*
Olive Oil* promotes scalp health and hair growth and Peppermint Oil* not only smells amazing, but it feels amazing on the scalp. It gives it a tingling sensation that is said to promote blood circulating in the scalp.
Mix the ingredients until you get a creamy consistency. Apply the deep conditioner* thoroughly on wet or damp, clean hair. Fully apply the treatment and then detangle your hair.
Next, sit under a hair steamer for 30 minutes to an hour or simply use the plastic cap to let the conditioner sit. This helps the conditioner penetrate better. Follow up with a cold water rinse to close the cuticles and lock in moisture.
Check out this visual for more information:
What are you mixing for your hair this winter ? Comment below. We want to know!