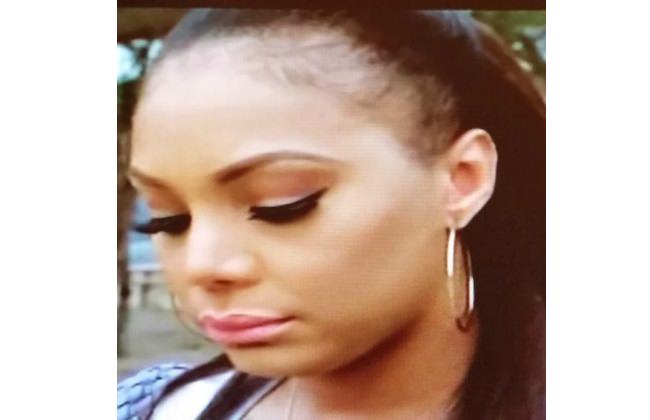 Lawd, poor Tamar; she is getting hit hard on Twitter. I tell y'all everyday that this social media stuff will be the death of us. You can't do anything without getting put on blast, and y'all know we don't miss nothing. On the most recent episode of Braxton Family Values, the family did their usual therapy session with Dr. Sherry.
Despite the stress of the situation, people were more focused on Tamar's hair line than on what the good doctor had to say. Tamar had her hair pulled back and we could all tell her edges were gone. Here is what twitterville had to say:
"It's #TamarBraxton's EDGES "last scene and season" ….oowee #bfv getcha lace front back, boo."

"Tamar Braxton hair line needs Jesus. She ain't got no edges or nothin. Stop wearin them damn lace front wigs*."

"Somebody please put out a missing persons ad on @tamarbraxton. Her edges #pleaseandthanks."
Where are the Tamaritans when you need them? Looks like the beehive needs to teach them a thing or too about supporting their girl in her time of need. Even K. Michelle had something to say:
"Looking out to the heavens, thanking God for everything. This fame stuff is cool sometimes, but the TRUE blessing is that I have all of my edges. Oh, and I don't have to steal my cable anymore. Laugh – it's good for u."
Oh the shade!
Tamar decided to address the issue on Instagram, with a glamorous picture of herself and a simple explanation … Logan:
"When u HAVE your baby …(my son) your hair falls out!! Thanks to @simplicityhairoil for my hairline coming back! But if it didn't work, I would BUY me some. Glad you all get to see the changes while #bfv & #T&V on T.V."
Postpartum shedding is real. Hope the oil works for you Tamar, and I am sure at a time like this, Simplicity Hair Oil* was very grateful for the plug.