It's that time of year when we like to take stock of all that has happened in the last 12 months. Even though individually we tend to prefer lighter topics with the classic happy ending, as a group there's something about a controversy generally that attracts us the most. It's human nature, after all, to want to support the underdog in any situation.
2017 was a quiet year for the most part, or maybe we just became immune to all the negative headlines that screamed at us from newsstands around the country but in the hair world, there were a few posts that stood out to us. So below we have listed, in no particular order, the top 8 controversial hair stories that we published this year.
1. Black Woman Applying To Work For Harrod's In London Told To Chemically Relax Her Hair
2. Controversy At Shea Moisture's New Ad. What Do Y'all Think?
3. Black Girls In Malden School Banned From Prom And Face Daily Detentions For Wearing Braids
4. Barber Causes Controversy After Cutting 1-Week Old Baby's Hair
5. Victoria Secret And ASOS Get Dragged For The Way They Styled This Black Model's Relaxed Hair
6. This Post About Coconut Oil Hair Conditioner Marketing Had Me in Stitches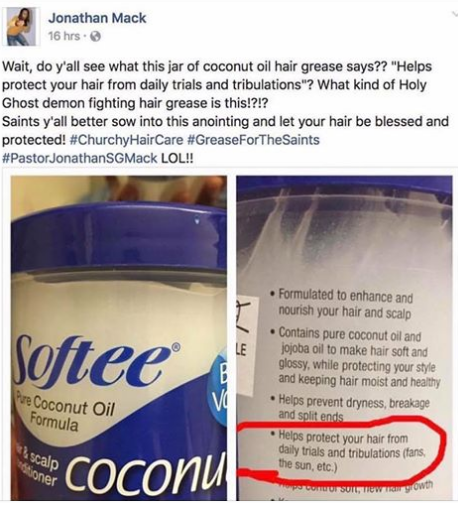 7. This Video Of A White Woman Getting Locs Was The Worse Thing I Have Seen All Week
8. What Makes A Hairstyle Ghetto?
9. Is The J.Crew Struggle Bun Controversy Much Ado About Nothing?
10. Straightening Your Natural Hair A Sign Of Insecurity?