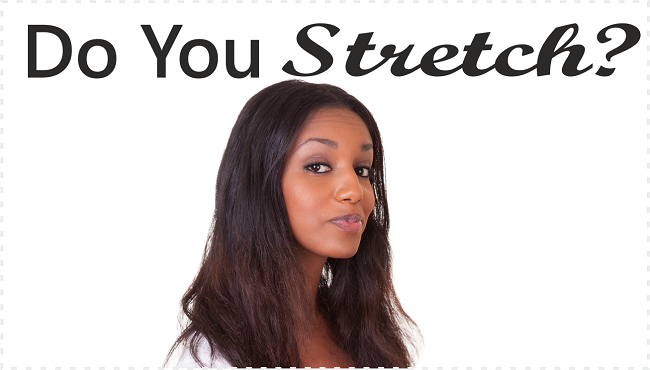 There was a time where I would run for the relaxer at the first sign of new growth. To me roots were synonymous with touch up (or the devil, whichever fits). I didn't want to see them. I didn't want to deal with them.
So I religiously scheduled a hair appointment with an actual stylist (or sometimes with my mom) every six weeks to make sure that I was "taking care of my hair". Of course, along with a lot of other false hair care beliefs I carried, I just knew that your hair always had to be relaxed on time.
And of course this was very unhealthy for my hair which goes to prove that ignorance is truly bliss sometimes.
It is amazing what the Internet can do because with lots and lots of research on hair care blogs and websites I found that waiting longer in between touch ups, or "relaxer stretching", was in fact one of the best things that you can do for your relaxed hair.
Although it takes more patience and TLC for your hair, there are ample benefits to allowing more time to elapse in between relaxers. The average wait time in between touch ups for most women who relax their hair today is six to eight weeks.
At least that's what I was told by countless stylists before I decided to take my hair care into my own hands. With the proper care, however, waiting even longer than that can really be a godsend to your tresses.
Knowing the damage I was causing to my hair by relaxing too frequently made me cringe. What's more, I began self-relaxing when I started college because I really could not afford to be in the salon every six weeks.
That meant that every touch up was essentially practice until I learned how to do it myself (with skill). All those factors compounded put my hair on the expressway to disaster. Luckily, I got off at the right exit and turned it around.
Relaxer Run Off
One of the first reasons I was given for stretching is the threat of relaxer run off. Despite all of the effort we put into only applying relaxer to our roots it still gets on all of our hair while rinsing.
Depending on how quickly you apply your neutralizing shampoo and in spite of your efforts to mitigate the damage by applying oils* or conditioner to your previously relaxed hair, all your hair begins to process again to some degree while rinsing. Obviously this is something that cannot be avoided; you have to wash the relaxer out don't you?
However, stretching means that you relax less often and therefore expose your hair to relaxer run off fewer times per year as well. Honestly, that was all I needed to hear to give stretching a try. Then, after a little more research I saw that other great things could happen too. So, I went on my first stretch.