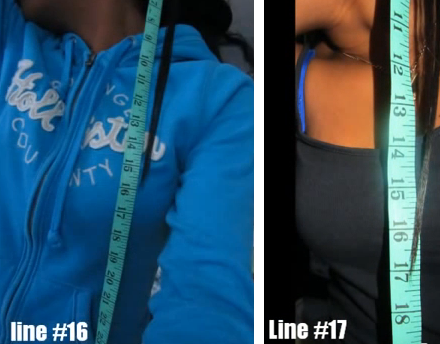 Read All About It! TV & Computer Craze Is Giving Kids Cancer! Cops Probe Obama! Daily Pill To Cure Diabetes!
Sensationalist headlines are very much part of our daily lives. An average day is so full of distractions, particularly online, that editors have learned to become, let's say 'creative' with their titles to drive clicks to websites or increase circulation for newspapers and magazines.
However, in this instance the title of this article is completely accurate. The inversion method is the newest craze in the hair care community that reportedly allows you to grow an inch of hair in a week.
Actually 'new' is an overstatement (there goes the sensationalism again). This method has been around for years and I remember distinctly reading about it a year or two ago.
But at the time there were so many other hair methods, tricks and techniques coming out for hair growth; tea rinses, peppermint oil*, the green house effect that it became overwhelming to try to remember them all.
For me and many others the inversion method was essentially dismissed as hair folklore.
Recently however, this method has resurfaced with many ladies searching for information and results so I decided to put my research hat on and dig out the what's, how's and when's of this method of rocket fueling your hair growth.
What Is The Inversion Method For Hair Growth?
Simply put this method involves turning your head upside down for 4 minutes a day for 7 consecutive days per month (no more). You should couple this with a scalp massage with an oil of your choice.
How Does It Work?
The principal is simple. Essentially by massaging your scalp and turning your head upside down, blood chock full of nutrients rushes to your head and scalp thereby providing the ideal environment for hair growth. Essentially you are tricking your body into thinking that there is a huge abundance of nutrients so as a result there is an increase in hair growth.
It works in a similar way as many hair growth supplements* that contain agents, niacin* being an example, that increase blood supply to the scalp thereby boosting hair growth.
The massage aspect of the method also bears close resemblance to the common method of increasing hair growth with scalp massages.