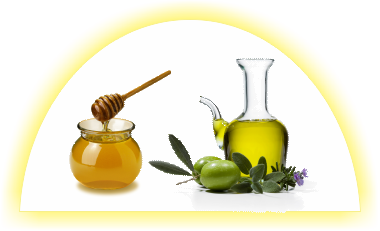 My definition of a fabulous cocktail is something that is smooth, easy to make, and makes life a little easier, the only difference is, this time we are talking about hair.
Wash day can be a nightmare and one of the sole responsibilities for that nightmare is detangling. I don't know about you but I get impatient really quickly and often, before frustration leads to ripping my hair out, I just end up leaving it alone only partly detangled. Not a great idea if you want to prevent future tangles and knots due to the unreleased shed hair.
Knowing that I had this issue has lead me to be more proactive about finding ways to make detangling a whole lot easier and pain free. After much experimenting I have found a few concoctions that have made my wash days a breeze and my detangling sessions more of a sunny bright dream rather than a nightmare.
I would like to share a few of my 'detangling cocktails' with you in the hopes that it will help make your wash day easier too:
1. Oil Rinsing – A Shot
This is not so much a cocktail as it is a straight shot but it had to be included because it really does help give your hair slip under a shower stream. If you are not familiar with oil rinsing, you can either go here for the full article but here is the short version of how it is done:
Grab your favorite oil, light or heavy and right after your shampoo add it to your hair in sections. Leave the oil in for a few minutes or if you think you have extra tangles that day, leave it in for at least 45 minutes covered with a plastic cap. Once your time is up, detangle and rinse your hair in warm water at the same time.
Once the sections are detangled follow up with your favorite conditioner and you are done. A thin film of oil will be left in your hair after you have rinsed your conditioner out and along with the detangling benefits, your hair is also left moisturized and shiny.
Share the graphic on your website:
2. Aloe Vera Juice*, A Water Based Conditioner And Oil – Shake Shake Shake And Spray
Because of aloe vera juice's pH, it is known for closing the hair's cuticles hence melting away knots and snarls. So paired up with some oil and conditioner, there is no avoiding the fabulous slip that this cocktail provides.