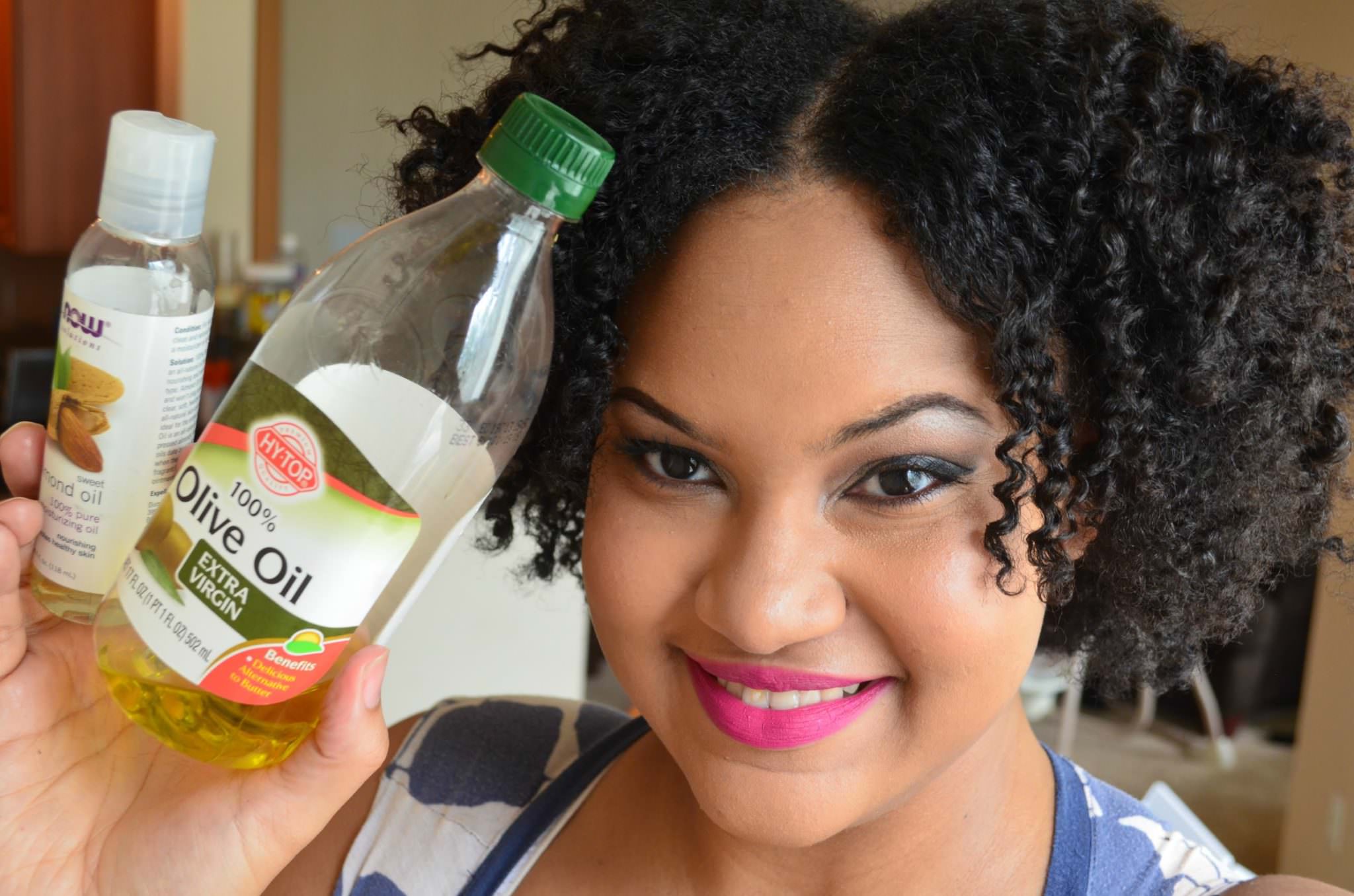 When it comes to natural hair and women one thing we definitely cannot stand is thinning hair; then there's lack of moisture, frizz, and stunted growth. Our natural hair is our crown and glory.
Many will say "I am not my hair" however, that's a bit of truth and a lot more of a lie, deep down inside we know this. When our natural hair starts acting unpleasantly we are quick to find help for recovery. Natural hair already has it's challenges and how we treat our hair can increase it or decrease it.
One thing I have learned on my natural hair journey is what is nature-made reaps more benefits than what is man-made.
I am obsessed with natural oils for natural hair. It gives our natural hair so much nutrients and minerals it's foolish not to have it in stock.
This is one item I don't mind shamelessly being a product junkie for. One of my top favorite methods for using natural oils is as a hot oil treatment.
Yep hot oil! Remember this from those days you were relaxing your hair? I think we all use to put that Vo5 bottle on our hair before using a relaxer.
Well guess what; now that you are natural the beauty of hot oil treatments is still just as beneficial. All hair types can benefit from a hot oil treatment.
You can customize this treatment regardless of hair texture or condition to create a hot oil treatment that is just right for you. In a hot oil treatment you can use one rich oil or several but regardless of the oils you choose if you use hot oil treatments consistently you will notice:
Stronger Roots
Less Frizz
Healthier Scalp
Moisture Retention
Skin Rejuvenation
Less Breakage
Shine and Luster
Decrease in split ends
Decrease in Single Strand Knots
Is this list long enough to convince you how important this treatment is for our natural hair health? If not, get yo' life girl!
The combination of essential oils* ( rosemary*, lavender, peppermint*, tea tree*, sandalwood*) and carrier oils (sweet almond*, shea butter*, olive, coconut, amla, jojoba) is ideal to reap the most benefits from a hot oil treatment.
Save your coins and gas, it's easy and you can do it right in the comfort of your home. Do this consistently and watch your hair thrive, then you can thank me later. If you want to watch an awesome video tutorial on just how to do a hot oil treatment, click here.