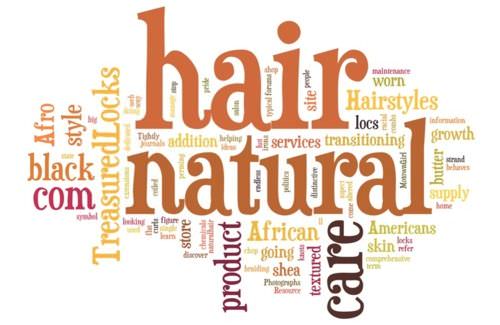 When I first went natural, it was like I entered into a whole new world which included it's very own language to go with it. Yes, there are tons of YouTube videos, but a lot of the videos I watched, mentioned concepts and phrases and didn't define them. Here are some of the most common terms, and their meanings, in the natural world:
Seal
I didn't learn what it meant to 'seal' your hair until literally a few months ago. Sealing your ends is when you hydrate your hair with water and your moisturizer of choice, and then seal the hair by applying your oil of choice. Sealing your hair is a major key because it helps your hair retain moisture longer, which ultimately will reduce breakage
2. TWA
In the natural world, twa stands for teeny weeny afro. This is typically what you refer to those naturals who have recently big chopped, and are left with short afros
3. Curl Types
It took me a really long time to learn what my curl type was. It wasn't until a natural hair stylist had to break it down for me. These number and letter combos are simply what type of curl pattern you have. They start with Type 2 and go up to Type 4. 2 is a looser wave, and 4 is on the tighter side. So, the lower the number, the looser the curl. Many naturals are between 3c and 4c.
4. Wash and Go
I really thought a wash and go meant you washed your hair in the shower, and left. No. Most naturals have to apply a combination of various products, and gel, diffuse, and THEN go.
5. Shingle
Shingling is a technique that naturals do to define their curl pattern. When you shingle your hair, you're applying gel on your hands and then running your hair down your strands making sure that you are getting the gel on each strand, so when it dries, it will be neatly defined.
The key to shingling, is making sure that you section your hair into small sections, otherwise your curls will not be as defined. What other terms used in the natural hair world can you think of that was strange to you in the beginning?