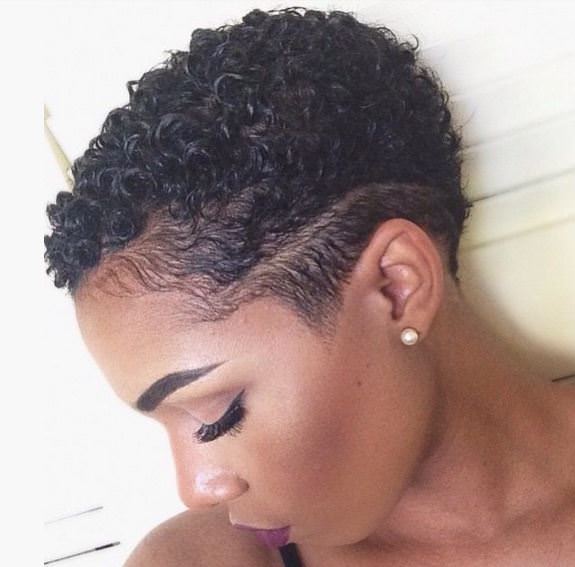 Over the summer was when I got my first trim since I've been natural for a little over a year now. Up until that point, I would wear protective styles where my hair was braided up underneath, and then take mini 1 week breaks in between where I would deep condition my hair, and then prep it for the next round of protective styling.
I did that partially because I hated my twa and was giving it time to grow out, and then because I simply didn't want to style my hair very often. So, after getting my hair trimmed, and doing a length check over the summer I was amazed with how far my fro had come!
It was finally a length that I could wear comfortably, so that's what I did. It took a few failed attempts, then boom! – I had finally mastered the wash n go on my hair, and I was in love with my curl pattern; so much so, that I would wear it out for longer periods of time, and the only style I would do was the wash n go.
Now, I have grown tired of the wash n go, and I've been trying to find a style that I would like, as much. So, this week I decided to bite the bullet and try another style. I tried a two strand twist out. I was a bit nervous at first, but then realized how much easier it was to do than the wash n go, and took me less than half the time!
I diffused it a bit, and then went to bed to allow it to air dry. I woke up, untwisted it, fluffed it, and left. I wasn't too satisfied with it because it wasn't as defined as my typical wash n go, but it was fluffy, and big, which I liked.
However, when I got to work, I received a ton of compliments! Not to say that compliments are everything, but they are certainly a confidence booster! Now, I'm not going to wait so long to try new styles. What are some of your favorite styles?