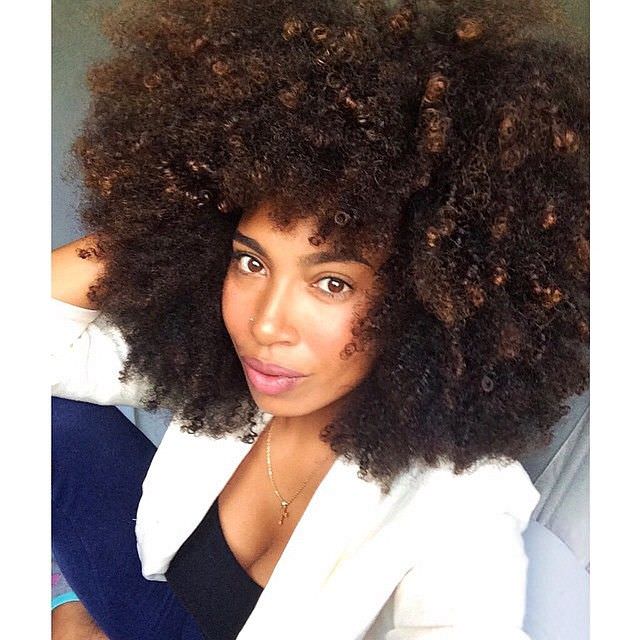 A reader asked us the other day, which is better? Should she deep condition her hair dry or should she deep condition her hair after a fresh shampoo? In other words while her hair is wet.
It's a great question and since I am a lazy natural I have had my fair share of dry deep conditioning days, there is something about hopping in and out of the shower within the space of two hours that does not sit well with me. I would rather deep condition with my hair dry, then get into the shower shampoo, condition and be done with it.
To be fair though it is important to understand what you are doing when you are doing it so to answer this question without a bit of science and common sense it pretty difficult.
Deep conditioning helps with the over all maintenance of your hair, it softens the hair, strengthens it and it lasts longer than just a rinse out conditioner. The idea is you want some of your conditioning agents to be absorbed by your hair for the conditioner to work. What this means is that some of the particles within your formula that have low molecular weight should penetrate through the outer layers of the hair strand strengthening from the inside out.
Coconut oil* and some forms of protein have that ability but what is tricky is, water does too. Water molecules are a bit bossy, they can penetrate the strand a fill up all the space preventing other penetrating agents from getting in.
Common sense tells me that if I deep condition my hair dry I would much rather have some of the good stuff penetrate my strand before water gets in there and takes up all the space. The problem is, dry hair often means dirty hair. If you hair has a tun of buildup, oil, excess sebum, gels, sweat and whatever else you might add to your hair while caring for it, chances are your deep conditioner* will not be as effective.
Conditioning while wet
The idea behind wet deep conditioning* is the manipulation of the outer layers of the hair strand, meaning you are doing what it takes to raise the cuticles of the hair strand so that your hair will be ready to receive your deep conditioner*. Shampoos containing anionic surfactants does just that. Water alone can do it as well but shampoo raises the cuticles and it gets rid of dirt and gunk so you get a two for one deal.
The truth is, as long as your cuticles are raised water moving in and out of the strand is not that bad. Your conditioner will still be able to get in and attach it self to the areas of your hair that need work.
So which is better
If your hair is super dry breaking or damaged, go for the wet deep conditioning option on freshly shampooed hair that way you can ensure maximum penetration.
The key is knowing what your hair needs and when! If you don't use alot of product and you do not sweat alot then your hair may not require a heavy deep treatment, you might be able to get away with a dry deep conditioning. However if you are the opposite of that then you probably would fear better with a good shampoo session first.
Another thing I might add is that dry deep conditioning* under a steamer*, or with a device that creates steam can also raise the cutlicles of your hair, so all is not lost with dry deep conditioning girls like myself. The choice is yours, as long as you know the facts then you can pick the best method for you at the time. Comment below and let us know which do you prefer, dry deep conitioning or wet?