There are several types of flat irons on the market, made of differing materials. With all of the terms and buzz words that surround heat tools, it can be difficult to determine what the best irons are and which are worth spending a few extra dollars on.
Let's look at the most popular terms used to describe flat irons and try to get a better understanding of what they all mean.
Ceramic
These plates allow for even heat distribution which means that the chances of one area being overheated are low. This ultimately means that it has less potential to burn or damage your hair. Ceramic is the most basic material that you want your flat iron to be comprised of and it is arguably the most commonly used. I would suggest that you find an iron that is pure ceramic, some tools that are marketed as "ceramic" simply have a ceramic coating.
This does not just apply to less expensive, consumer models but also some high-end professional flat irons as well. The ceramic coating can potentially chip or peel exposing the metal below (usually aluminum) and may damage your hair. Irons that are pure ceramic plates usually include that information in the description. These are more delicate so you have to be careful not to slam the plates together, but overall are an excellent choice.
Ionic
The term ionic usually means that the flat iron generates negative ions. A tool that provides negative ions while styling results in smoother, shinier, frizz free hair. This applies not only to flat irons, but also blow dryers and hooded dryers. The important thing to remember is that "ionic" does not refer to a specific material – all ceramic irons generate negative ions, while tourmaline and titanium boost their output.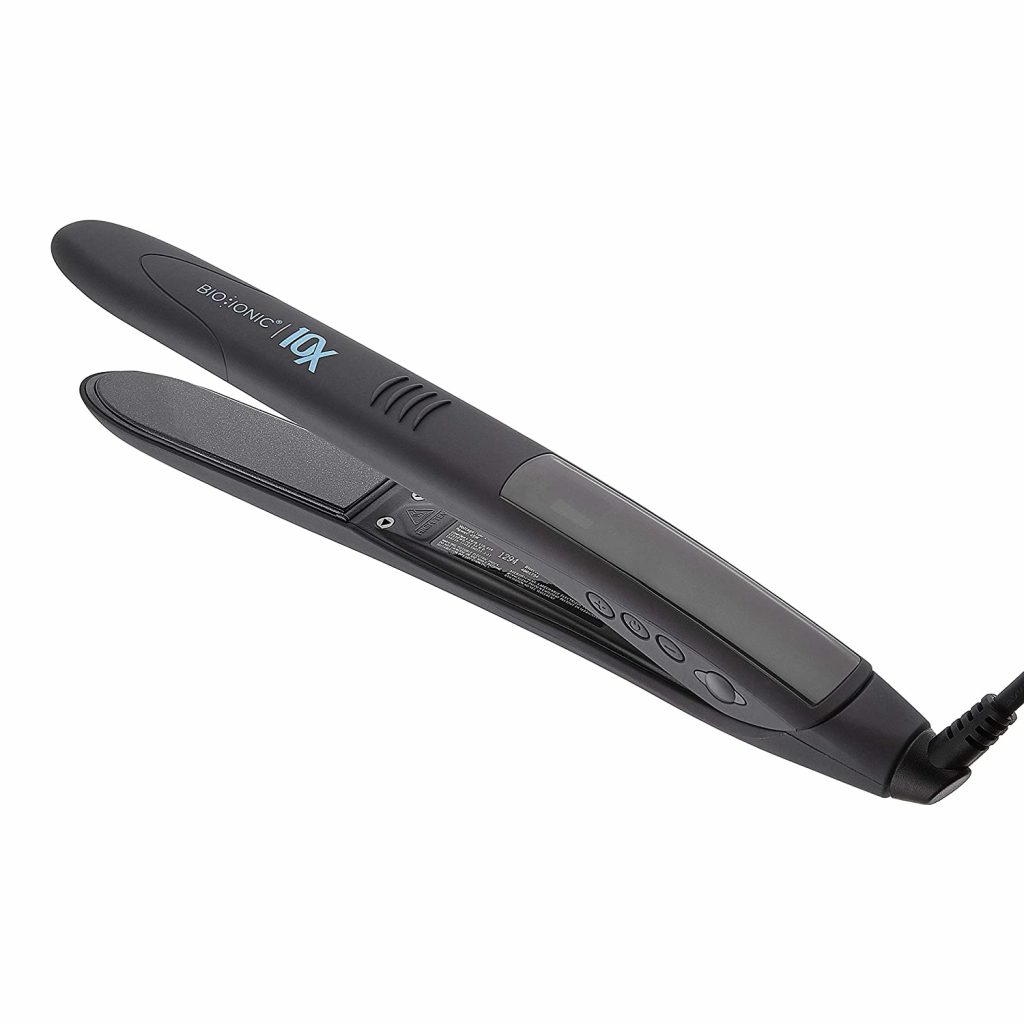 Tourmaline
What exactly is tourmaline? It is a crushed brittle gray or black mineral that occurs as a prismatic crystal in granitic and other rocks. In hot tools, these crystals are crushed into a fine powder and infused into the flat iron's metal plate. Therefore a ceramic or titanium iron may be tourmaline. Tourmaline flat irons have a very high output of negative ions (much more than ceramic alone) and create extremely sleek, shiny hair.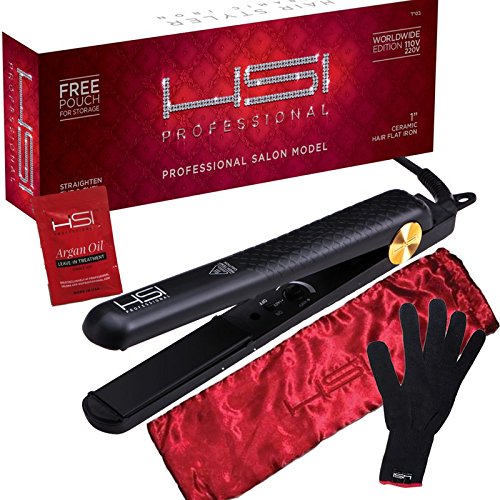 Titanium
This is a metal that has excellent heat conduction, consistent heat and allows for minimum temperature variation which minimizes heat damage. It heats very quickly and it also has a high ionic output which transfers heat faster than ceramic. This is arguably the "best" type of flat iron to have, at least until they come out with something better.