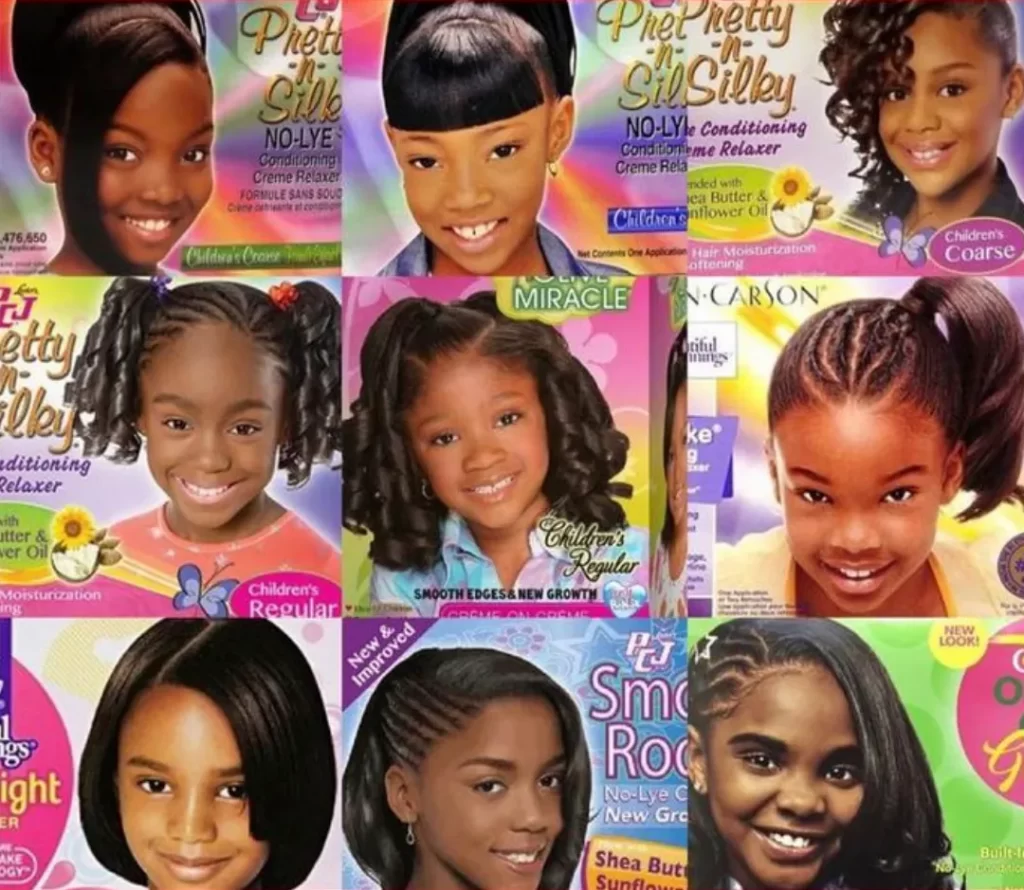 Twitter user @AshTheDonLeon on Tuesday shared a collage of beautiful black girls who modeled for popular relaxer companies during the 1990s and early 2000s sending black twitter into a nostalgia-driven frenzy. Some brands included Soft Sheen Carson, Pretty N Silky, and Dark and Lovely (which was my personal favorite).
She then asked for the girls pictured to show themselves today.
where are these girls today? show yourselves. https://t.co/WHSaNHL6Me

— 𝐀𝐒𝐇 𝐋𝐄𝐎́𝐍 (@AshTheDonLeon) October 2, 2022
Several of the ladies who appeared on the covers having grown and prospered; posted current-day photos of themselves in the comment section within seconds!
One of the models named @nataliegithu commented, "Oh we outchea…taller, blonder but the sass is still the same." She is sporting a gorgeous set of blonde braids.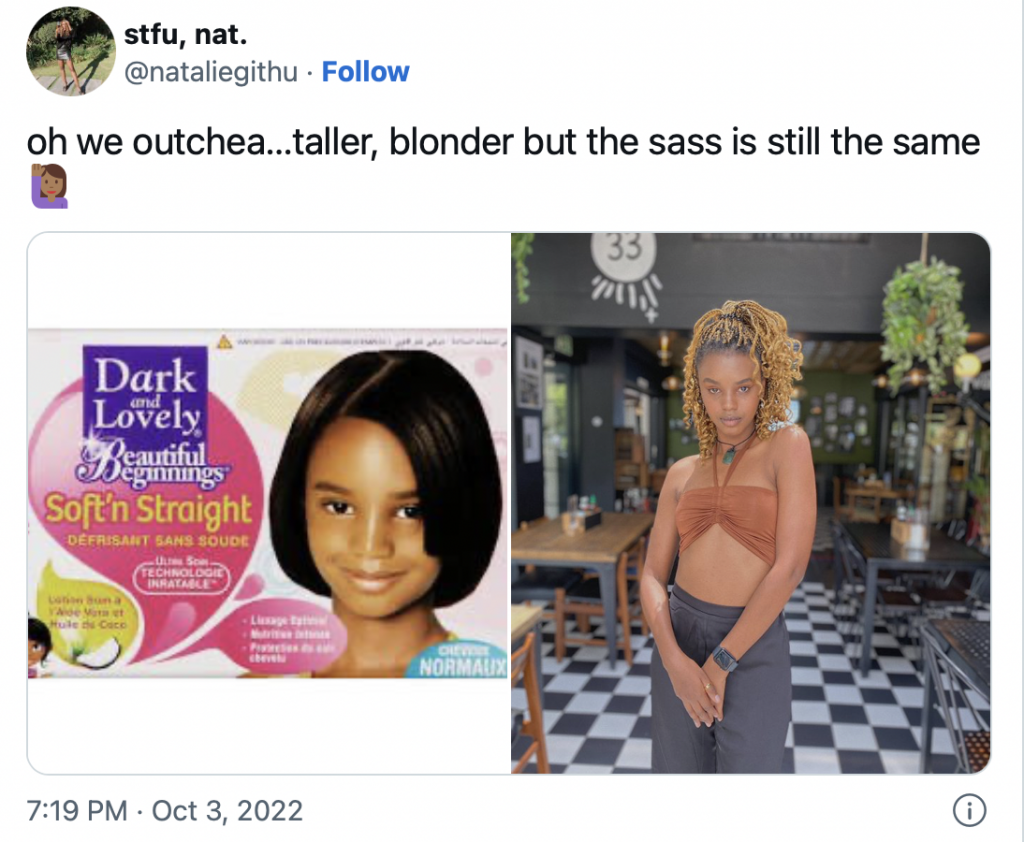 ORS cover girl Jaelyn Evans also commented with a photo of herself sporting a natural afro. She tweeted: "Then vs Now, Yes I went natural,"
It turns out that some famous celebrities once worked as relaxer models too! Before exploding in the music world, some of our favorite rappers and singers had brief modeling contracts. The rising Yung Baby Tate from Atlanta is one of those celebs.
As soon as the original tweet went viral, the 26-year-old singer commented with a photo of herself today in a sleek hairstyle with the throwback photo of herself on the cover of Africa's Best Kids Originals. Now she is sporting super long hair extensions* but says that she is natural under all that.
The more surprising thing to come out of this thread is the fact that some of the girls pictured were not even relaxed at the time that the photos for the relaxer boxes were taken!
Twitter user @zedonarrival tweeted: "it makes 100% sense but the girls on the relaxer boxes revealing they actually had unrelaxed hair that was just pressed or mousse'd for the photos has spun me 😭"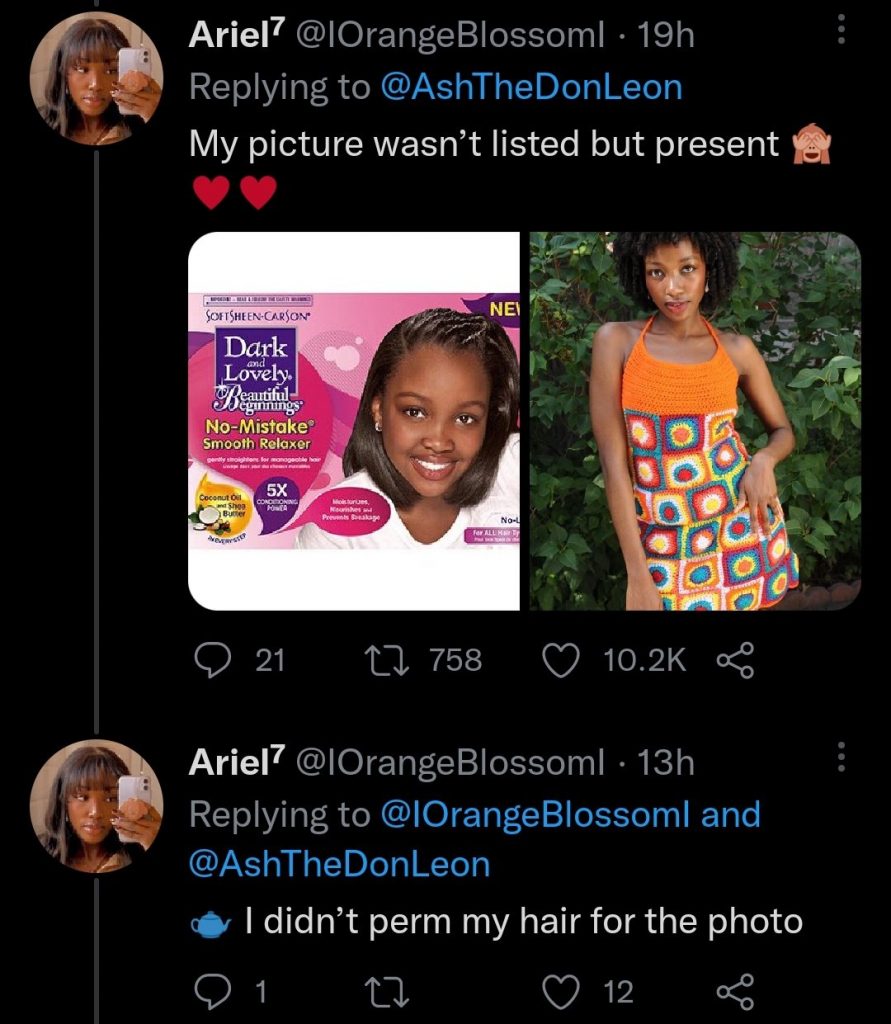 False advertising…. but we knew that already right? Truthfully, I can't say that I'm all that surprised by the revelations. It confirms, at least to me that some of us were literally chasing unreachable goals. A texturizer simply won't change your 4c hair into 3c curls. Aaaaaand… your straightened natural hair will probably look thicker than your fully relaxed hair.
Lately however, a resurgence of hair relaxers appears to be on the way. The conversation around relaxed hair has increased with many natural ladies wanting to cut down on detangling and styling time on wash days. But that's a story we've already told…
In the meantime, I will leave you with a gallery showing all the beautiful grown women that revealed themselves in this Twitter thread.