We are familiar with some of the anecdotes related to the mature woman; "with age comes wisdom, experience teaches wisdom." We have laid the questions to rest as it relates to being too old to go natural.
The thing is however, mature naturals are out there and they want the world to know that they too have been liberated. There is just one little fly in the ointment. Many of our mature naturals have been submerged for so long that they feel like the forgotten naturals.
They feel that natural hair products among other things are aimed at younger women and they implore product manufacturers to use at least some images of mature naturals.
If nothing else, we have heard you fellow naturalistas. We have come to see that you too want to be chic and fabulous but that much of what you see does not represent your toned down or conservative palate. Move over young blood because there is a new thing happening!
There is a wave of dynamic mature naturalistas who have decided that it's about time that they let their voices be heard and I can tell you that these women are rocking some fierce 'dos.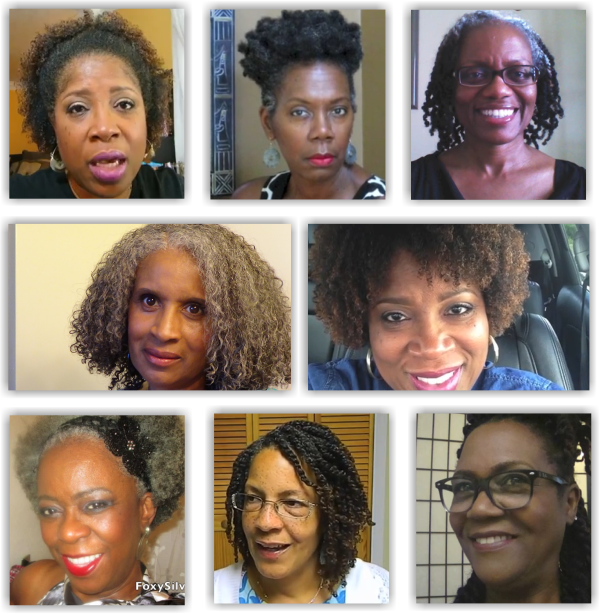 One thing I noted is that this community of natural women believes in acting in a spirit of excellence in everything they do. For this reason their results – be it hair length goals, styles or quality of their videos- are delightfully refreshing.
Yes ladies, if I am to be honest, I'd say that some of these mature women put me to shame with the glamorous dos that they are able to perfect.
This video introduces the community of mature naturals and shows the varied looks that many mature naturals are comfortable with.
Mature Natural FoxySilver Gal shows us how to embrace what our hair does when it's at the salt and pepper stage.
And Essentials4you shows us how she does her flat twist out.