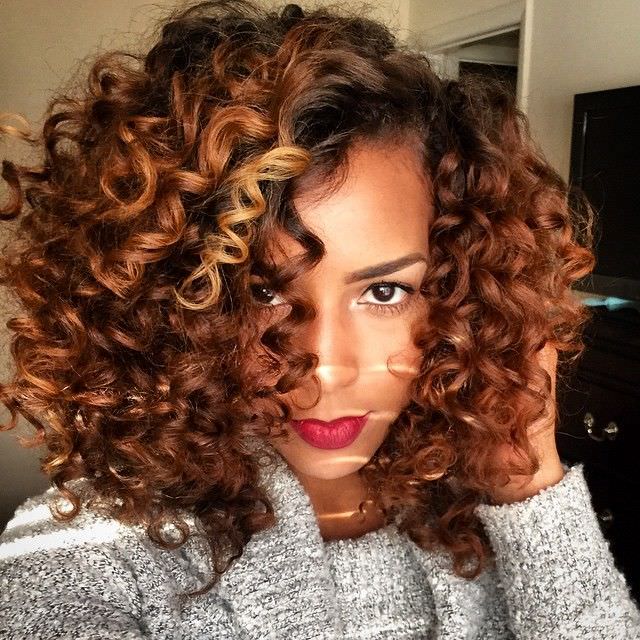 I like wand curls but if I could avoid the heat of the wand I would probably try to do so since my fine hair cannot stand direct heat.
This style is very versatile because it stretches out your hair, it is perfect for all hair types and best of all, it lasts all week long!
The key to heatless wand curls are your tools and your technique so here are the rules:
1. Start off with freshly washed hair
Hair free of debri reacts better to new product especially product that is designed to help the hair keep its shape and moisture.
Shampoo and condition your hair well so that you do not have to add moisture throughout the week or re do the style at any point.
2. Chose hydrating products and light weight stylers
In the video Brandi used a wrap foam because it does not weigh the hair down and gives your curls a soft bouncy look without looking producty!
Before applying your styler ensure that you have something very hydrating under the styler so that you give your hair some extra moisture that will last all week long.
3. The flexi rod* technique
Watch the video to see how Brandi uses her rods, we tend to have a tendency to wrap the hair around the rod in the same place which will leave you with tight curls instead of elongated ones.
Plus your hair has no time to breath and dry if you do it that way. Wrap the hair along the length of the rod using the rod to secure the ends.
Note :- the section of hair must be detangled very well for the style to work so use a Denman brush* or something that gets your hair smooth and free of snags.
4. Use a over head dryer (optional)
This should be heatless but if you want to get your hair to dry faster an over head dryer gives you what you need without the direct heat of a wand curler. This is just an option, if you prefer to go at it over night, by all means do that as well.
Check out the video tutorial below: