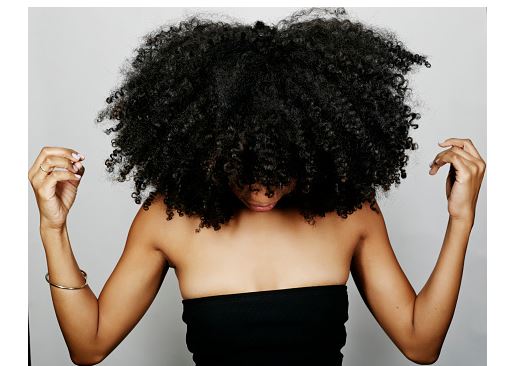 This past week I tried the Maximum Hydration Method, whose rave reviews on YouTube and impressive following drew my attention, regardless of the intensely time consuming process.
The method involves a long series of steps which include the Cherry Lola Caramel Treatment, a Bentonite clay* mask, overnight deep conditioning*, and finally an apple cider vinegar* rinse.
Don't quote me on the order here, there were a lot of steps and the entire process took roughly four hours (not including the overnight deep conditioning*). Believe me, beautiful natural hair is a full-time job ladies (although at times like these it can feel like an unpaid internship).
I was excited though because I was familiar with a lot of the ingredients used: avocado, banana, honey*, and even Bentonite clay*, which is a staple of my regimen.
In my mind, this process was just going to be a supercharged version of what I already used. Not to mention the hype of finally trying "Liquid Aminos" on my hair, a soy protein complex which boasts of carrying 16 different amino acids—which are proteins, the building blocks of our hair. I'm no chemist, but I figured giving my hair more of what it was already made of couldn't possibly be a bad thing, right?
The first time I did it I got great results after the process; this was in part due to the fact that my hair has already become pretty moisturized over the course of the last 6 months. My hair was supple, had movement, natural shine, definition, and was very well moisturized—the best I had experienced to date. A rave review started swirling around in my head to add to the pile of others, until I tried it again, one week later.
My disclaimer: On their official website they outline that the process should be done once every two weeks to two months. Now, I am not an advocate of deep conditioning only twice a month–to me that is not even a bare minimum. So, instead of waiting the full two weeks, I did it again a week later.
My results this time were very different from the first. My hair became dry and was very frizzy. It was so much so that I have vowed never to use the Maximum Hydration Method again on my hair.
My guess is that the culprits were the two most harsh ingredients: baking soda and apple cider vinegar*, which the method boasts will open and then subsequently close the hair cuticle. Well this "forced" approach to moisture obviously did not fair well with my hair the second time around and I understand why they would suggest only using the approach very infrequently.