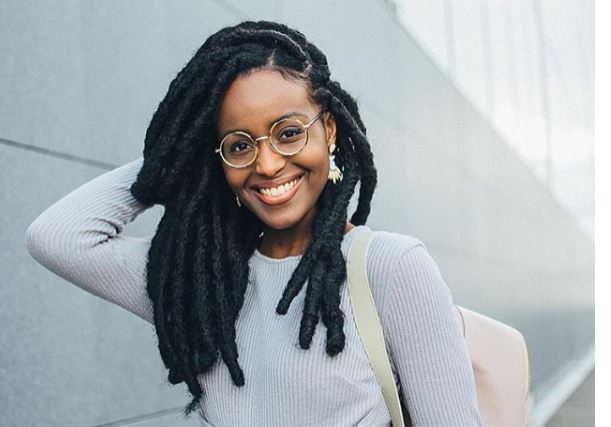 Fall is right around the corner and I am getting the itch to change up my hair. However, not only am I extremely indecisive I need something budget friendly and not permanent.
One Fall I got the brilliant idea to do a short and sassy Halle cut, and not even 2 weeks later, I was over it, and anxiously waiting for it to grow out. So, if you're like me and want a change, but nothing too permanent, here are 5 great ways your can switch your style up for Fall.
1. Buy a Wig*
Wigs* come in literally all lengths, sizes, and colors. I currently own a 14 inch human hair wig, and love it! Wigs* are great because you can take them off every night, and if you splurge for a high quality wig*, you won't be disappointed, because it lasts for years as long as you take care of it.
2. Crochet
I thought about getting boxed braids for the Fall, but after a horrendous experience, and loss of edges, I decided that I would never get box braids again. However, I love crochet, and now they have crochet box braids! They look just like regular box braids, and are a lot less harsh on your edges.
Watch the chic natural do her own crochet braids below:
3. A Blow-Out
Since I'm natural, I typically rock my hair in a natural style. However, now that Fall is approaching, that also means cool Fall weather. What better time than to switch it up with a blow out? Depending on where you go it can be budget friendly, and whenever you want to go back to your curls, all you have to do is wash your hair!
4. Havana Twists
Havana twists are super cute, and also can easily be done at home! All you need is about 3-5 packs of hair, depending on thickness and size, and a couple of hours to spare. They are a great protective style when you just want a break from your hair. Watch this step by step tutorial below:
Let me know what other styles you are rocking this Fall, below!