Find out what tools work best for your relaxed hair
In your journey to healthy long hair your will more than likely require styling tools. Some tools are absolute must-haves for the continued health of your hair but many are just optional great tools that can be purchased as and when they are required.
Must-Haves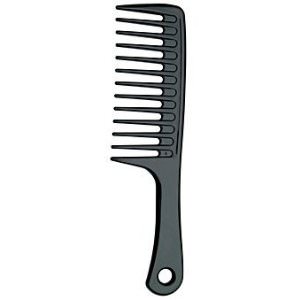 Wide tooth comb – This is the holy grail of black hair care whether natural or relaxed. The wide tooth comb* should be used for any detangling to avoid excessive hair breakage.