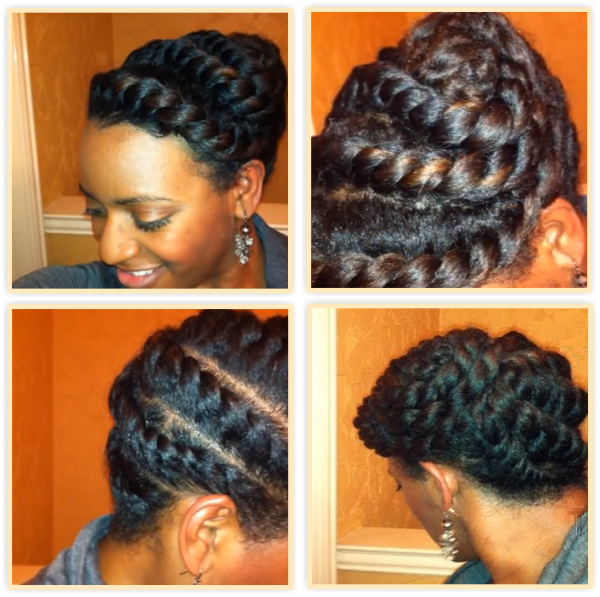 Quit with the gorgeous hairstyles and up do's and braided tutorials already! Sorry ladies, we have another gorgeous one to share with you, this is what we call flat twist heaven in its simplest form.
Personally I like to rock styles like these on the weekend which is kind of the opposite for many women, who prefer to protect throughout the week and let loose on the weekend.
Here's NaturalMetra showing you how to recreate this style, she says that it should take you about 15 minutes from start to finish but it probably depends on your flat twisting skills.
If you are not very good at it, be patient with yourself and practice, clearly the results are worth it!
With that said, we wanted to give you some 3 options for taking a style like this that is pretty laid back to more of a glam look if you have somewhere to go and you do not feel like taking down your protective style.
Option 1 – Leave it just the way it is and use other things to accessorize, anything from a bold lip color, to statement earrings, or scarves. Sometimes a hairstyle can dress up an outfit, or an outfit can dress up a hairstyle.
Option 2 – Head bands – Traditional head bands sit on the hair framing the face, but the head bands that wrap around the head that sit on the forehead might work too. That bohemian look, does not work for everyone but some women can pull it off making it a variable option.
Option 3– Statement Hair Pins – Hair pins are on trend this season but there are some that have little flowers on the ends as well as Rhinestone pins in various shapes such a this Lady Peacock. Add these tastefully to your hairstyle and bump your protective style to a whole other level!