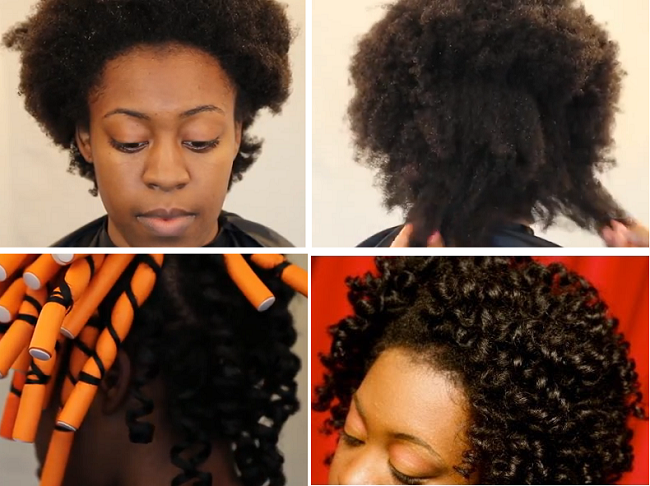 I often talk about the importance of keeping your natural hair stretched for length retention here on BHI. Keeping your hair stretched, particularly if you have type 4 hair that doesn't clump and tends to coil and curl around itself is important for preventing single strand knots which then subsequently cause breakage.
Flexi rod* sets are an excellent way to stretch your hair. Even though they don't stretch your hair straight, they do introduce a more elongated curl to your hair which stretches it out.
This along with the fact that curly sets when done with a reasonable amount of tension can really bring out your hair's natural shine, they are a great heat free styling choice for type 4 naturalistas.
A word of warning though, flexi rod* or perm rod sets tend to take a while to style so unless you have the time, this won't be easy to do every week. For special occasions however, knock yourself out.
This one is another fabulous hairstyle by YouTuber naturalhairnskincare. In this one she shares a flexi rod* set on mid length natural 4c hair.