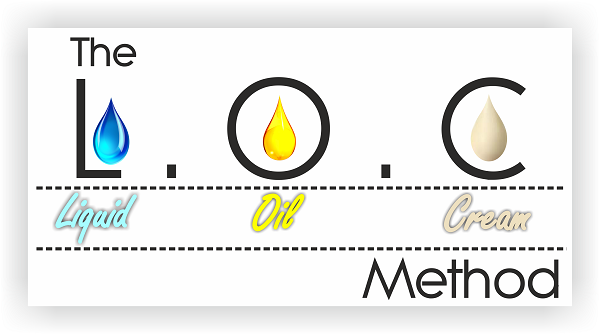 If you are on a new hair journey, abbreviations can get a bit daunting, and sometimes you may wonder if we have created a whole other language specially to annoy you.
I get that all these abbreviations can get irritating and hard to remember but the best thing to do is really figure out what works for you regardless of the mounds of information that you might receive. By ignoring the fancy sounding new vocabulary and concentrating on the meaning behind the techniques, you and your hair will both be happier.
Here is a hint, do not jump on every band wagon because every head of hair is different. However, if a method or hair practice is popular and you keep seeing it all over every blog or YouTube video then it makes sense to take a second look at it.
The LOC method is one of those things you may have seen everywhere, the abbreviation means Liquid, Oil and Cream which signifies the products used to moisturize and seal hair in order to keep the hair hydrated for longer periods.
It is not a new idea of course and even BHI did a postcard tip with a similar technique but a different name a while ago. The premise behind the LOC method is really simple, you are essentially layering the products on your strands to get the most out of your moisture routine by sealing in your moisture with two blocking agents: emulsifiers and oil.
Like a game of Chinese whispers (is that even PC any more?), the L in LOC has morphed from Liquid to Leave-In in some circles but hey, whatever gets moisture into your strands fastest is fine by us!
Ultra dry hair is the number one cause of breakage and loss of length and unsurprisingly it is the number one characteristic of afro textured hair. With that said, finding ways to retain moisture in our curly locks should be our number one goal and the LOC method was created with just that in mind.
Originally posted 2013-11-08 15:00:29.