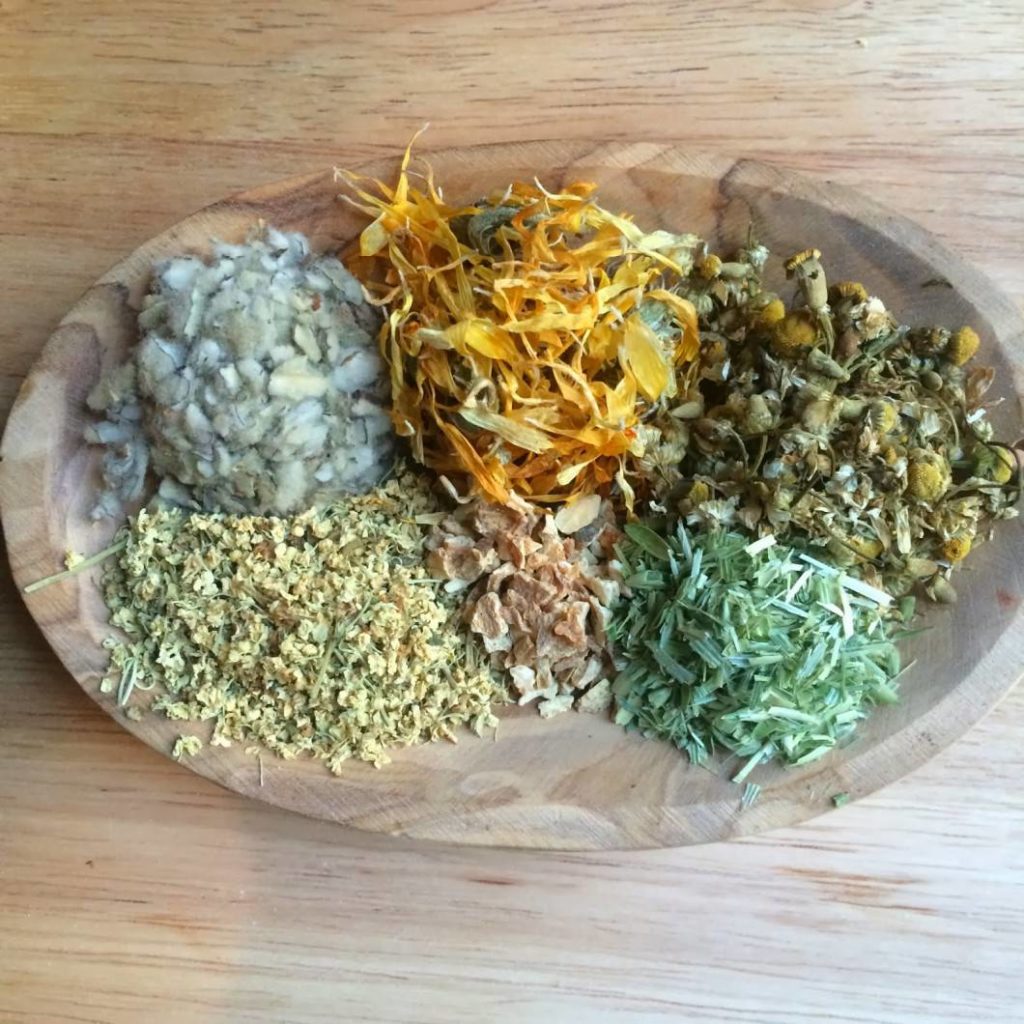 DIY hair aids is definitely my favorite part of wash day. For me, it helps take the attention off of how laborious it can be and adds a little fun. Not to mention, using all natural ingredients really plays a positive effect on the appearance of my hair.
I've recently migrated into the implementation of using actual herbs to meet my specific hair needs via rinses. Though it requires a bit more work, I've learned that there are so many herbs that serve as multiple functions that can help your hair.
All you need to do is head out and grab your favorite combination and get to work in your kitchen.
If you suffer from dry hair try picking up lavender, elderflower, clover, chamomile, rose, and/or sandalwood*. Not only do they offer amazing benefits for adding moisture back into your strands, they also smell great.
For those who battle extremely oily hair, specifically those with fine hair, try incorporating peppermint*, lemongrass, rosemary*, cedar wood, or sage to help discourage the scalp from producing excess oil.
Lastly, those who are constantly fighting a dry flaky scalp (dandruff) should use peppermint*, white willow bark, or birch bark for their rinse.
Once you've selected one to three herbs to incorporate in your rinse you can get started.
Here's what you will need to make your rinse:
1 cup distilled water
5-6 tbsp dried herbs
Mixing bowl
Strainer
First you will want to bring the water to a boil and pour over the dried herbs. After letting the herbs seep for about 10-30 minutes, use the small strainer to catch all of the bits because you don't want those to end up in your hair. Do note, the longer you let the herbs sit the stronger the rinse will be.
Allow the mixture to cool and then pour over your hair as a final rinse after shampooing.
Do you regularly do herbal rinses?