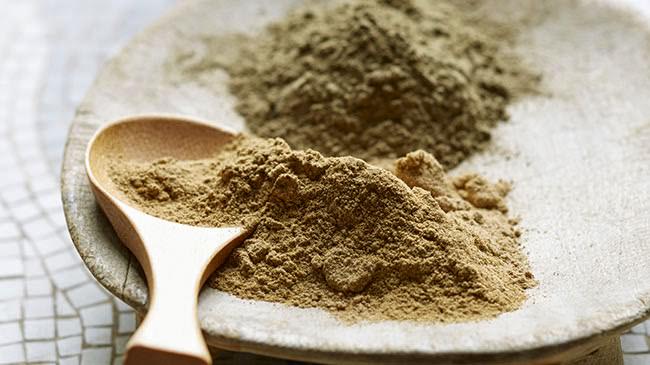 Most naturals already know about the immeasurable benefits of using products with natural ingredients for their hair as well as for their bodies. It's cheaper most of the time, and much better for our bodies and hair. If you are trying to live a less toxic life, then it just makes sense.
As we find out daily, our world is filled with natural wonders from plants and nutrients to clays that have been used for hundreds, and sometimes thousands of years for ailments and beauty. The latest and the greatest is sometimes older than our oldest known relative, but just as fruitful and loving.
Clay has had a close association with womankind since the earliest of times. It is a soft, loose, earthy material that can be used for treating human digestive ailments, or building material and yes, it is even used for beauty. Highly rich in minerals with traces of metal oxides and organic matter, clays are perfect for cleansing, conditioning, and detoxifying our bodies and hair. (source)
There are three popular clays that naturals have been utilizing for their hair because of their availability, affordability and richness. Bentonite Clay* detoxifies and restores your hair's pH balance, Kaolin Clay* gently cleanses your hair, and Rhassoul Clay is unbeatable at softening and moisturizing your tresses.
There are more clays we use and love, but with everything we have, the three mentioned above are our favorites – and for good reason. All three will give our hair what it needs for health and beauty, but as the temperatures start to cool and the air becomes dryer, many naturals will be looking for ways to keep their hair soft, moisturized, and damage-free. That is why we are learning more about Rhassoul clay today.
Rhassoul clay is a reddish brown cosmetic clay from the Atlas Mountains in Morocco. The word 'Rhassoul" comes from the Arabic word "Rassala," which means, "washing", and it has been used by Moroccan women since the eight century to care for their skin and hair.
It has been used for over 1400 years as a soap, skin conditioner, mask, and shampoo because of all its therapeutic benefits. Rhassoul has higher contents of silica*, magnesium*, potassium*, and calcium than other clays, and they detoxify the hair by replacing themselves for the toxic compounds found in your tresses.
The toxins are replaced with nourishing minerals, and Rhassoul clay* is a perfect alternative for a cleanser if one is not interested in using a shampoo or a cleansing conditioner.
How To Use Rhassoul Clay As A Cleanser
Rhassoul clay is great for fighting dryness, improving elasticity, removing toxins, and scalp ailments in your hair without leaving build-up.
Many feel it's softer, smoother and stronger than other clays, but like most clays it is messy to work with. If you are not a DIYer, then it may seem a tad bit overwhelming.
Unlike the women of the past who had no choice but to work with the beneficial clay in it's natural state and mix with water, there are several products created using Rhassoul clay*, so you reap the benefits without the mess.