Natural oils are a significant and necessary part of healthy hair care. They have a variety of benefits that are important to hair growth because they provide the slip and protection our hair needs to maintain its moisture and prevent breakage. Oils can be categorized in many ways but for the purpose of this post, the two categories we will use are penetrating oils and coating oils.
Penetrating oils
Put simply penetrating oils are those that have the ability to enter the cortex of the hair shaft and as such tend to be great as pre shampoo treatments aka prepoos. They also prevent too much water from entering the hair shaft which is ideal for those with high porosity hair. Coating oils on the other hand don't have the ability to enter the hair shaft. These are best used during the styling or moisturizing portion of the hair regimen.
Coating Oils
These oils on the other hand don't have the ability to penetrate the hair shaft and remain primarily on the surface of the strands. They are high in polyunsaturated fats which cannot be absorbed by the hair shaft. They help to seal in whatever the shaft has in it, this could be water or hydrolyzed protein.
With that said, here are the best 6 oils to use for your hair whether you are natural or relaxed:
Once coconut oil enters the hair shaft it actually has the ability to patch and protect the hair from the inside out. It is light in weight and non greasy and one of the highest recommended oils for promoting healthy hair. It's an excellent conditioner, helps prevent protein loss, prevents dandruff and is wonderful for scalp massages too.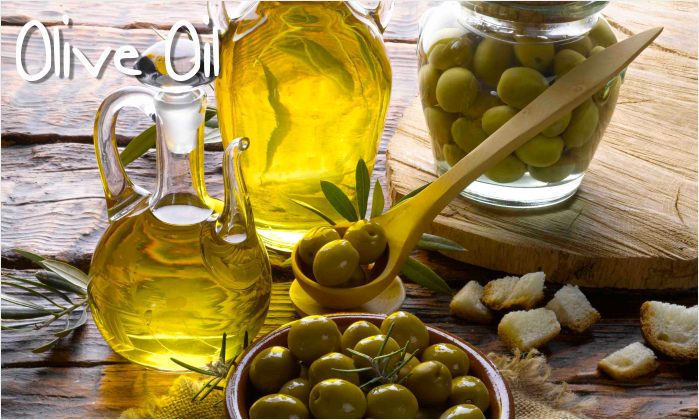 This is a light oil that also penetrates the hair shaft. The main benefits include sealing, reducing split ends, strengthening hair from the inside out, and conditioning. Olive oil can be added to shampoo to protect the hair from getting stripped and it is also great as a prepoo.
Comprised of beneficial nutrients such as vitamin A, E and D, protein, copper, magnesium, iron, folic acid, and amino acids, all nutrients that are vital for hair growth, avocado oil conditions the hair and helps with moisture retention too.
This is a heavy oil that is one of the best sealants because of its structure. It conditions the hair giving it the strength and resilience it needs to stand up to daily care. It promotes hair growth, seals moisturize into the hair, tames frizz and it also makes hair appear thicker with consistent use.
This is popular as a carrier oil for essential oils*, in other words you can add any strong essential oil that may need to be diluted to grapeseed oil. Grapeseed oil* is used to nourish the scalp and prevent dandruff and it also contains vitamin E and linoleic acid. Grapeseed oil* can also be used as a natural heat protectant* due to its properties. Still, don't rely on it alone for your heat protection needs and instead use it in conjunction with a commercial heat protectant*.
The structure of jojoba oil is the closest to the makeup of the sebum that is naturally produced from your scalp. This makes the oil highly superior for nourishing the scalp and strands. It has anti bacterial properties which keeps the scalp and hair healthy.
That's it for the oils but here is a bonus roundup of essential oils* and their benefits to your hair and scalp:
Promotes hair growth by improving scalp circulation.
Effective at treating dandruff due to it's strong antiseptic and anti-inflammatory properties.
Great as a scalp treatment for hair growth, it can prevent lice and also helps reduce scalp inflammation and dryness.
Improves hair growth in much the same way as lavendar oil*, it improves hair strength and is also used in the treatment of dandruff.
The citric acid in the oil prevents the hair follicles from getting loose hence reducing hair fall. It encourages under active sebaceous glands to get active at producing the right amount of sebum.
Used to combat dry hair, promotes hair growth, prevents hair loss and is also antimicrobial and anti-inflammatory.
It promotes hair growth by stimulating scalp circulation, slows graying of the hair and minimizes dandruff.
This is an effective treatment for dry scalp, dandruff, lice, and underactive sebaceous glands