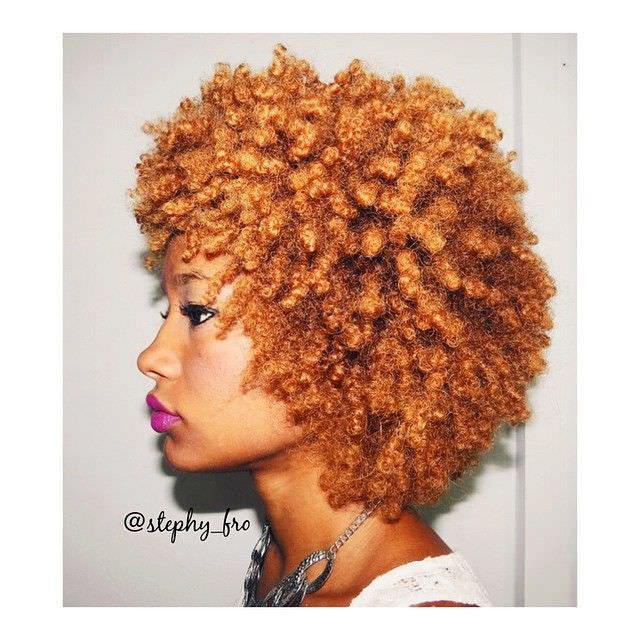 Going natural and watching your hair grow is awesome! One of the biggest rewards is looking back on old photos and seeing how your fro has blossomed.
However, once you hit that awkward stage it's like eeekk! Your hair is at a length where your twist outs are not coming out like they once did or you can no longer rock those cute easy twa wash n gos that were your go to styles.
This stage is different for every natural but once you have hit it, you know! If you are at that point I'm with you sista, as I'm currently pushing through too!
As a newly natural I quickly fell in love with and adopted the idea of a tapered fro. I loved the look, the shape, the spunkiness of it, just everything. Especially since I was coming from wearing my hair in a short tapered pixie for about 4 years, I knew it would be a good look for me.
I'm currently almost one and a half years into my journey and have decided to let my fro grow freely. Now let me tell you, growing out my taper is rough.
My go to twist out style has been letting me down and not giving me the results I want. I have cut my own hair for about 5 years so it is so tempting to just chop the sides and back down again to a length I like. But I'm pushing through. So what do I do to keep myself from grabbing those scissors again? Well I'm glad you asked:)
1. Get inspired
There are tons of naturals going through and who have gone through the same situation. They made it through so I know I can! I have to stay inspired, you should too.
Hop on YouTube and search for some new styles to try to get you through the awkward stage. Check out photos on Instagram or Pinterest for a little inspiration. There are countless online resources to help you push through.
2. Experiment with new styles
Those same styles you looked to for inspiration…try them! Use the YouTube tutorials for help and keep trying until you get it. Even if one is a total fail, try something else and work it out.
I recently tried this twist up-twist out style which consisted of flat twists going up the side and back of my head with the top being free. Turned out to be a Hot. Mess. But no worries, I then slicked the top back and added some marly hair to make a cute faux bun and the flat twists actually complimented it!
So try something new. Try a three strand twist out if regular twist outs aren't giving you the definition you need. Now is the perfect time to experiment and find what works for you.