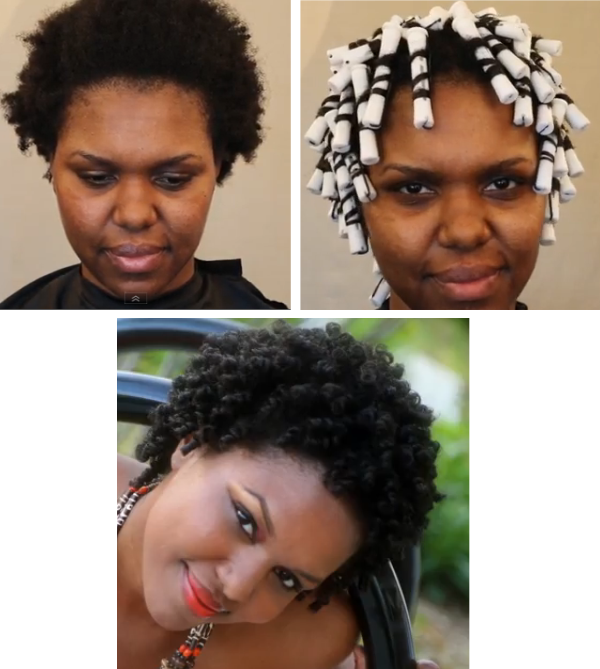 How to style 4b/c hair is a very common question we get asked here on BHI. When you are not braiding, twisting or doing updos for protective styling requirements, braid outs and twist outs seem to be the default setting for many ladies.
But curly styles are so varied, you should not allow yourself to be constrained to just those two options. Rod sets can be done completely heat free which improves your transitioning or natural hair shine factor plus when done on wet hair, they can last for 1-2 weeks (with nightly pineappleing of course).
I love a good flexi rod* or perm rod set and vlogger Jamia of naturalhairnskincare shares some really cool sets using simple techniques. Here's the video of the above transformation:
Originally posted 2013-10-28 16:03:06.