This week we told you about The 1th U.S. Court of Appeals ruling that said that it is not racist or discriminatory for the work place to fire you or ask you to remove your locs for the sake of their dress code.
This caused a bit of a firestorm on social media because we all know that it is, in fact, discriminatory and it felt like a loss for the natural hair community. We cannot wear, afros, we cannot wear locs, what is next?
What we loved the most about the response though were the thousands of pictures on Instagram that popped up under the hashtag #professionallocs, where women and men demonstrated that locs can, in fact, be very professional and they shared personal stories and opinions on the ruling.
Check out a few here:
Courtney says:
I work in HR where I enforce dress code and grooming standards daily.. Nobody takes me less seriously because of my hairstyle nor does my hair prevent me from doing my job!
Khal_smiles says:
On 23rd September, 2016 the federal court ruled that companies can legally discriminate against candidates with locs. They claim is not a form of racial discrimination. Bah felicias! This is horrifyingly wrong. The Equal Employment Opportunity Commission (EEOC) states that that 'prohibition of wearing locs in the workplace constitutes race discrimination because locs is a manner of wearing hair that is physiologically and culturally associated with the african heritage." To the EEOC, forward thinking employers, smart companies and all my sisters and brothers let's keep breaking barriers and represent our au natural selves well and be excellent!

Let me speculate a lil-the relaxer, hair processing companies and investors losing billions of dollars. This once upon a time billion dollar industry, now failing, probably has the federal court in their pockets.

To my sistahs, let's fight this dumb-witted, atrocious, asinine, and effed up ruling. Perhaps, these failing companies best start making natural hair products because we not going back. No chemical relaxers in heaven ????. We staying Au natural. I'm saying it loud, "I'm locked and I am proud!"
@rejoiceinzion said "3 years into my loc journey which changed my life for the better ????#flightattendant
herculisa_jones said #professionallocs please, do tell me more about my hair being "messy"…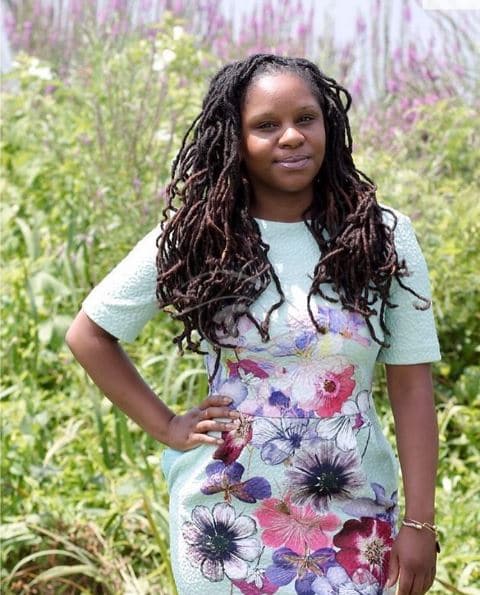 @Ayaincorporated says "Our face when they say that wearing locs is unprofessional."
There are many more pictures of professional women wearing locs proudly under the hashtag and after seeing that we know we are still winning. Wear your locs to work and in your daily lives, one way or another we will fight the systematic injustice that is being created against black hair. #professionallocs Rock!