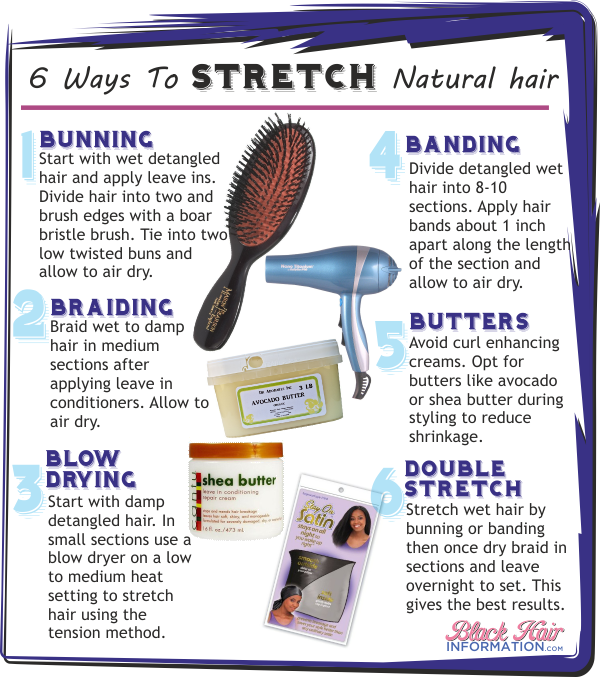 Information on the infographic:
1. Bunning – Start with wet detangled hair and apply leave ins. Divide hair into two and brush edges with a boar bristle brush. Tie into two low twisted buns and allow to air dry.
2. Braiding – Braid wet to damp hair in medium sections after applying leave in conditioners. Allow to air dry.
3. Blow Drying – Start with damp detangled hair. In small sections use a blow dryer(affiliate link) on a low to medium heat setting to stretch hair using the tension method.
4. Banding – Divide detangled wet hair into 8-10 sections. Apply hair bands about 1 inch apart along the length of the section and allow to air dry.
5. Butters(affiliate link) – Avoid curl enhancing creams. Opt for butters(affiliate link) like avocado or shea butter(affiliate link) during styling to reduce shrinkage.
6. Double Stretch – Stretch wet hair by bunning or banding then once dry braid in sections and leave overnight to set. This gives the best results.