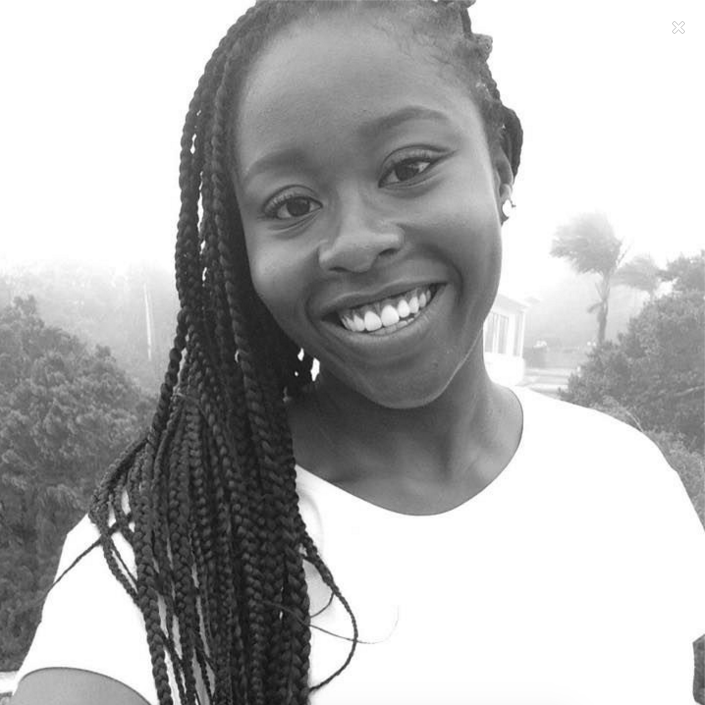 To say the struggle is real, with regards to getting the world to accept natural hair in its natural form is seriously an understatement. I am literally writing the same story weekly only the characters change but the discrimination and consequences for what naturally occurs on our heads remain the same.
In this instance, a woman was fired from her job because she wore her natural texture. According to CBS news, Akua Agyemfra was a server at a Toronto-based Jack Astor Bar and Grill. The 20 yr old was on her third day of training and she was told by her manager that she was fired because she did not wear her hair 'down' or straight.
The young lady had her hair in a bun and she had to demonstrate to her manager in front of her coworkers that her hair would not lay down if it was not straightened with heat and that she took pride in her natural hair.
Akua wrote the following message on Facebook:
"I know most black women at restaurants are forced to wear wigs* or weaves or extensions*, or are forced to straighten their hair everyday. Don't get me wrong, I think extensions* look great. I've been wearing them ever since I was a little girl. I love when I get my braids. It's the protective style I choose and works for me. But why am I scrutinized when I decide to to take them out? That's not fair."

"I'm not going to compromise my roots and edges because my employer wants me to. My scalp has a right to breathe just as much as the woman standing beside me."
There is something seriously wrong with all of this and as much as it is painful to keep telling these stories it is important to do it so that companies and schools can understand that it is unreasonable to get rid of great talent based on something they cannot help.
Comment below and let us know what you think about this story?