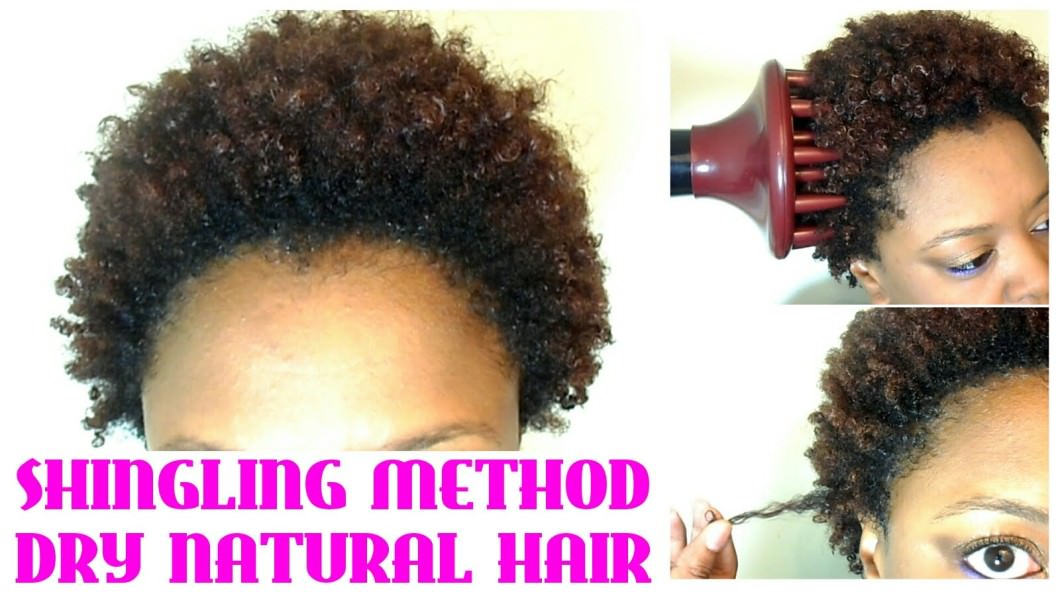 You know those times when your two or three day old styles start looking crazy, but it isn't wash day yet? You're just kind of stuck sitting there wondering what to do next? Well, I've definitely been there. For ladies with short or medium length natural hair, it might seem stressful to do something new that won't take all day – especially if you have a kinkier hair texture. That's where shingling comes in.
What in the world is shingling? It's pretty much just working in sections with water and product to help define your curls. It's similar to a wash n go, without the wash. The best part about it is that it can be done on old or dry hair. Keep reading to learn how!
What You Need:
Water (easiest to use in a spray bottle)
Oil
Curling cream or gel of your choice
Hair Clips
What to Do:
Start by sectioning off a small piece of hair. Spritz the section with water until wet and gently work it through for moisture. Detangle the section during this step
Apply the oil of your choice to this section to lock in moisture and add shine. In the video she uses coconut oil*, but you can substitute for castor, jojoba*, olive*, avocado, etc
Take a small amount of your styler and apply it to the section from root to tip. Your curls will start to define on their own. Once you see the curls pop, move on to the next section, and don't go back because it will cause unnecessary frizz
Repeat all over your head. Afterwards, let your hair air dry or use a diffuser* to help lift your curls and add some volume. If you're going to bed, put on a plastic cap and a satin bonnet* to retain the moisture
Shingling is a great way to revamp your hairstyles without having to jump in the shower and start from scratch. Use a curling cream for softer hair, and a gel if you want more definition. The style will take about 20 minutes depending on the length and thickness of your hair. Watch the video below.
Have you tried shingling? What were your favorite products to use?