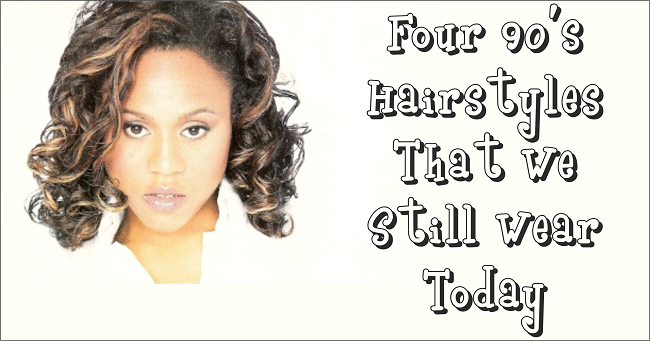 The 90's was an epic time; I think as we lived through it we didn't realize how awesome it was until we got out and moved on. Remember when you used to wear neon spandex shorts everywhere? They were just above the knee tights, but everyone was rocking them then, and no one would dare rock one now – at least not outside of a gym.
For the guys, the hightop fade was everything: they had gumbies, parts, one side shorter than the other, and we loved a guy who could really rock a fade, encouraging them to stay in the barber shop.
Women were not much different; we did some pretty cool things too. The thing is when you look back on the hairstyles of the 90's you often think, I hope that never comes back in style, but then there are some styles that just never went anywhere.
Take Deborah Cox for instance. I loved her album, but I remember loving her hair as well. She rocked highlights much like we do now, and a ton of loose curls which are still popular even now. Below are 4 hairstyles that we still wear today that we just updated a bit to add a bit of modern flair.
Check them out:
1. The Monica pixie
Monica loves her short hair – there is no denying that. She still rocks it today, in between a full weave or wig*. The pixie cut will never go away. We all love a cute little pixie cut, just like the next girl, and we have found really creative ways of making it very unique and modern.
These days we tend to flip the front up a bit creating a little funk; we rock mohawks right down the middle, or we wear it naturally curly. We also might add some color for dimension making things very interesting.