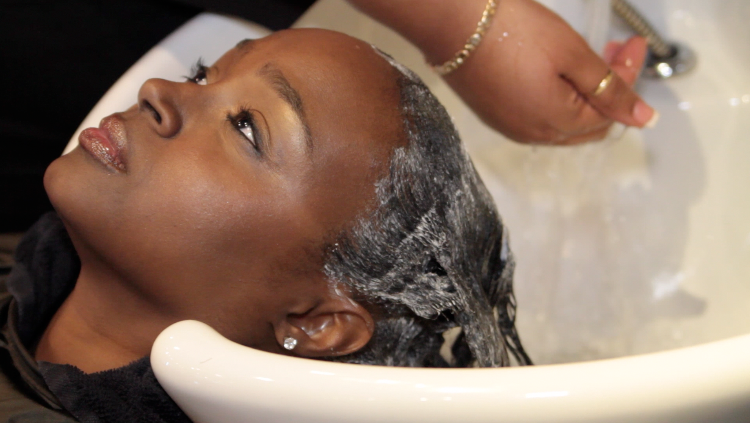 If you are like me, you chemically relax your strands. In doing so, you want to make sure you have the best relaxer for your hair. There are a lot of things to be considered when picking out your relaxer. Things to pay attention to are:
Your hair type;
Ingredients;
Properties of the formula;
And, most importantly, the results you want.
The best relaxer for you, will give you the results you desire. Which I hope is a healthy scalp and tresses. It does this by being gentle on your scalp and strands. In order to pick the best relaxer, you need to know the type of hair you have on your head. If you have thick, wiry strands you have coarse hair, thin, smooth strands are deemed as a fine texture while anything between the two is a medium texture. It is important to pick the correct strength formula for your hair type.
Relaxers come in three strengths: mild, regular, and super. If you have fine hair, then you should use the mild formula; if you have coarse hair, then you will want to use the super formula. Be careful in thinking that just because you have thick hair, you need a super strength relaxer. Your thick hair may be a mass of fine strands.
Depending on the formula of the relaxer you are using, you may be able to get your desired results with the mild formula without doing the degree of damage to your hair you may get from using the super formula. You want to start by using a mild formula and then working your way up to the super strength relaxer with subsequent touch-ups if you don't get the results you want. Some formulas will give you better results than others.n
Traditionally relaxers come in either the No Lye or Lye formulas. Lye relaxers will usually give you straighter hair, but also have the capacity to do more damage. Lye, or Sodium hydroxide, is a chemical used in industrial applications.
If not used with adequate protection, Lye can cause chemical burns on the scalp. But, when used correctly, it can leave the hair straight, moisturized and soft. No lye relaxers are typically milder than lye formulas, as they have a lower pH balance.
If you have sensitive skin, then a no-lye formula is for you. "No base" formulas claim to be less damaging to the scalp, but a petroleum base is always advised as an extra precaution.
The following relaxers are the highest rated relaxers on the market and are available in both Lye and No lye formulas. They are Affirm, Mizani, ORS, Phyto, and African Pride (respectively).
If you've been following my blog, you know I have switched between the top three with my last three relaxers. Bad, I know. but I think I may have found a keeper with Mizani Butter Blends.
They say the most important step in picking a relaxer, is the strand test (which, I have honestly never done). I just don't see the point in relaxing a piece of my hair to see how I'll like it and then having to go back and do the whole head. SO, basically, if I do not like the results, I would have already purchased this relaxer, which I can't return…I feel it's just a waste of time.
I have been relaxing my hair for over 20 years now, so…I choose to believe my experience leaves me exempt (pure ignorance, I know!).
Originally posted 2012-05-04 19:00:53.