The other day one of my friends had a coupon for a $10.00 blow out at Ulta and while the deal was tempting, you literally just get just the blow out and after that you have to figure out the styling. I was thinking I could certainly take advantage because there are quite a few styles I could rock while my hair was blown out.
If you are in the same boat and need some ideas for blow out styles well thank me later because I have a few to choose from:
1. Roller Set
One of the things you have to make sure happens with your blow out, is ensuring you get a trim if you need one. Once your hair is trimmed the curls you will experience will be the best in life! Using rollers just add some curls to your blow out for a sexy style full of volume.
2. Curl Formers
If you have curlformers* then you are already ahead of the game with installing really cute elongated curls. Curlformers* are amazing and you can rock the curls as is without disturbing or separating them.
3. Flexi rod* set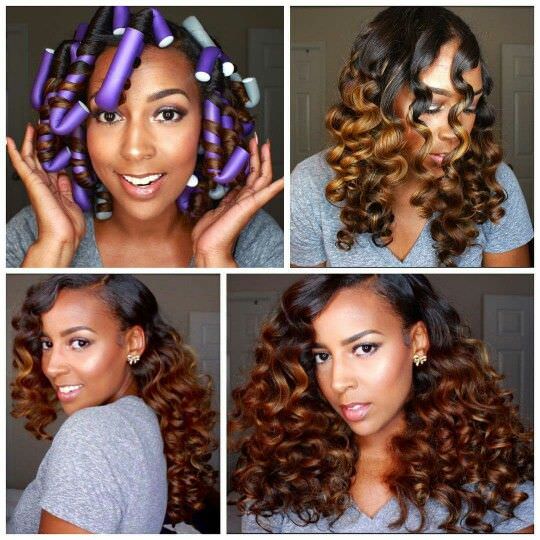 Like curlformers you will be ahead of the game with this style. All you need to do is set them in the direction you want your hair to fall. Flexi rods* are amazing little tools an they can be comfortable to sleep with depending on your technique when putting them in.
4. Sleek Flat Iron*
If at the end of the day you prefer to flat iron* your hair yourself after a professional blow out then you can do that. Or you can opt for a flat iron* much later in the process. Personally if I am planning to flat iron* anyway, I would rather just get it done right after the blow out to avoid putting heat on my hair at two different times of the week.
5. An Updo
You have to admit doing an updo after a blow out is much easier especially when trying to do braids and other styles that require a bit of detangling. The up do styles are endless with a blow out so feel free to get creative!
Are you rocking a blow out? How do you style your hair?