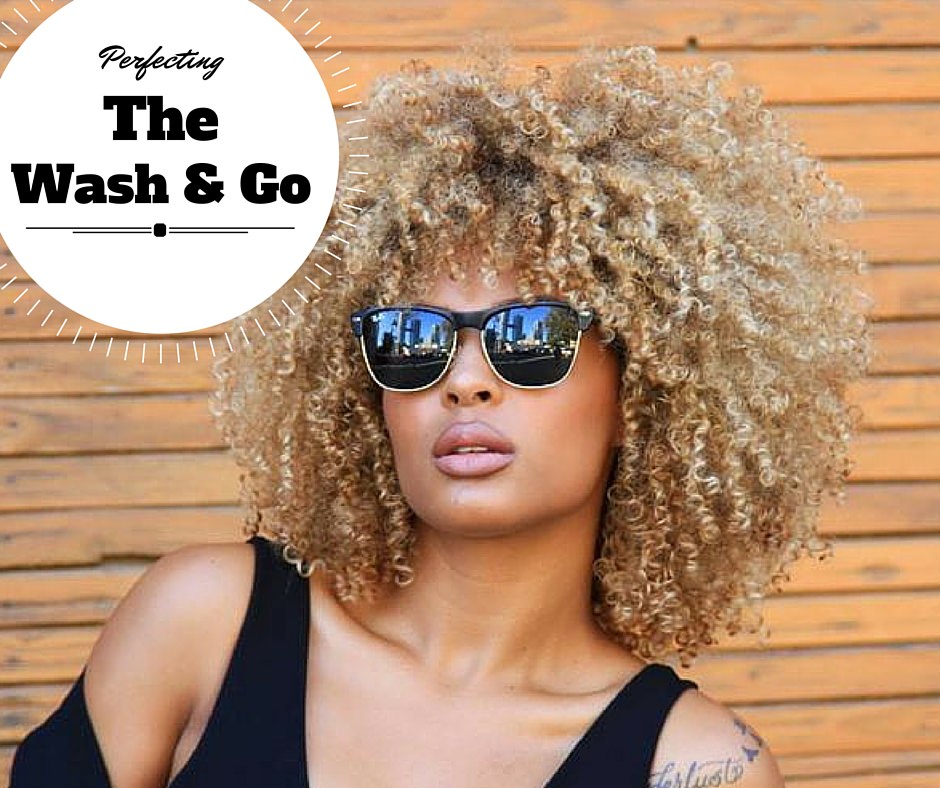 Some love it and some have sworn off it forever! Well regardless of what side of the coin you are on I am here to answer you BIG Wash N go questions!
My hair personally loves the wash and go and as such I consider myself an expert on this popular style. I think many feel that they can't achieve a successful WNG; But I also believe that some women are simply not used to the results they achieve due to the fact they are wishing their results looked like someone else's they know or have seen.
I am all for appreciating all textures of natural hair but be very careful with hair envy as you may never be satisfied with what you have because a wash and go will emphasize what you have and nothing else.
In this post I want to give you my best personal tips to achieving your best wash and go however feel free to experiment and find what works best for you. These tips will guide you in the right direction and maybe give you a second thought at giving this versatile care free style a second chance.
What is the Wash N Go style?
Well, I have seen many definitions of this… but for me it's a low manipulation style where you wash, style and go on about your business!
For those of you who believe that, that is not a true wash and go if you are doing a second step after washing; I say don't get stuck on the logistics just do what works best for you and your wash and go.
How do you achieve your best Wash N Go?
Simple that is all up to you. I am a big fan of doing your research then trying a few things until you strike gold! A successful WNG isn't about trying to make sure you end up with the same results as your natural friends and family members but more so about learning your texture, curl pattern and how to best define your natural texture.
Sure there are tons of products on the market which can be a good and bad thing but never forget that they only enhance what you have not create something that isn't there.