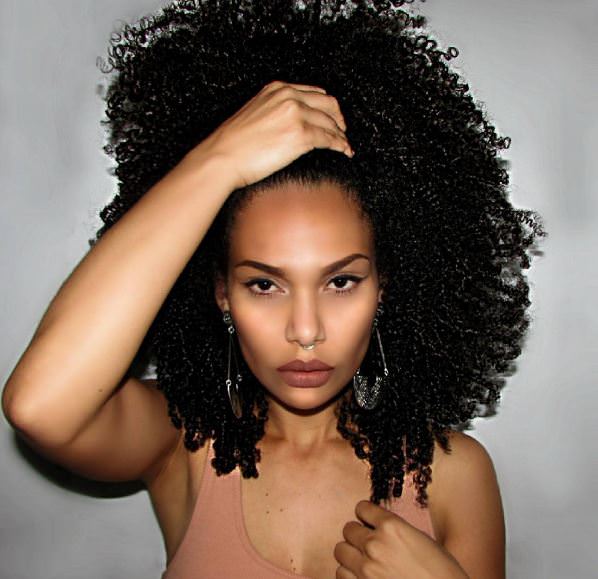 Let me be frank, I am not sold on the myth that black hair 'can't grow'. How many times have you heard that little non-fact and let it sink in when you are faced with your own hair struggles?
I am a living testament that black hair can and does grow but at different rates based on your genetic makeup. By now you must know that you cannot separate the science of hair from hair care especially when you have health and growth goals to meet, so let's get into it!
Here is what science says:
The length of the hair is determined by the duration of the growth phase; for example, the growth phase for scalp hair can proceed for a number of years, while the growth phase for eyebrows last a few months.

After the growth phase, hair formation ceases, and the follicle recedes and enters a period of rest. After a period of rest, a new growth period starts, and the old hair is ejected and lost from the body.

The reason for this complex regulation of hair growth is not understood, but it has been suggested that it makes it possible to adjust hair growth to the season.
The growth phase is different for us individually so depending on your genes you might have a short growth phase and longer periods between each phase of growth or you might have a long growth phase with a short duration in between phases of growth.
What does this mean?
For one it means that your hair is always growing but if you happen to fall into the category where your hair grows slowly retaining your length is imperative.
The more length you retain the longer your hair will be as the years pass by. This is where hair care comes in and making sure you determine what the best approach for you will be when caring for your hair.
For the women that I know that have 'slow growing hair' they usually opt to do protective styles for 80-90% of the year. You might hear them say that they wash their hair once a month to retain moisture and that they never use any sort of chemicals on their hair.
The factors that hinder retention