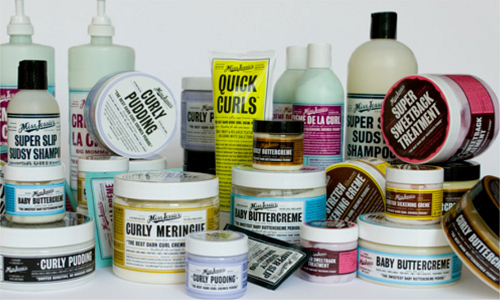 This was the first line I tried that really worked for my hair about 7 years ago, and I was hooked on the Curly Pudding. I was spending a ton of cash on it, but at the time it was so worth it. Many Naturals have balked at their super expensive products and in all fairness. In response, they have brought out less expensive items in the past couple of years.
Miss Jessie's Curly Pudding $38 for 16 oz. jar.
Miss Jessies Stretch Silkening Creme $38 for 16 oz. jar.
Miss Jessie's a Super Soft Styling Lotion Pillow Soft Curls $26.99 for 8.5 oz tube.
Miss Jessie's Quick Curls $32 for an 8 oz. tube.
Another product line that has been around for years and also has bath and body products. The one with celebrity spokespersons for the line, like Jada Pinket-Smith. I have heard great things about this line, but they do run high nonetheless.
Monoi Repairing Hair Mask $22.40 for 7 oz bottle.
Monoi Repairing Anti-Breakage Spray, $16.80 for 5 oz jar.
Monoi Sacred Strenghting Serum, $21 for 1.7 oz bottle.
Hair Milk Original Leave-in Moisturizer, $12 for 8oz bottle.
Originally posted 2014-09-27 15:00:34.