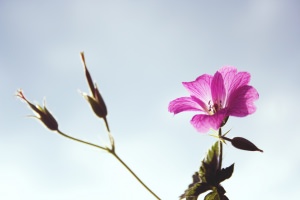 Reader Question:
I'm relaxed and can't seem to get my hair to grow so I keep it under quickweaves and it still doesn't promote hair growth. My hair is short so I have to keep relaxing it to look decent. Im soo stressed my hair is changing my whole life its making me very depressed I need help please respond. Im currently using pantene for n/r and designer essentials for a relaxer. I've tried sulfate free products and they just left my hair dry and brittle. I've tried everything and now I'm lost. Thanks soo much and please respond.
Our Answer:
I'm sorry to hear about your hair troubles. It sounds a lot like your hair is overprocessed (dry and brittle). Don't worry though, there is definitely hope but it's not going to be easy or quick.
Many relaxers give a 20 minute window in which to apply it and while it may be accurate for an average black women, we are not all the same and 20 minutes may be way too much for some. In my case, I found out that a mild texturizer applied for 5 minutes more or less did the same thing as a relaxer. Now considering that I thought that my hair was resistant and I used super relaxers in the past applied for about half an hour, you can imagine how damaged my hair was. Relaxing bone straight is unhealthy and more often than not, does not work because hair will usually be left with a bit of curl anyway!
Now I'm not saying that you have to go natural like I did but you may want to rethink your relaxing routine. Make sure that you are stretching your relaxers to at least once every 12 weeks and not 6 weeks like most stylists suggest. This way you are leaving little room for error in terms of overlapping your relaxer. If you absolutely must wear your hair straight and cannot consider going natural then you may want to consider texlaxing instead of relaxing (Read this article for more information about texlaxing: https://blackhairinformation.com/relaxed-hair/relaxing-texturizing-and-texlaxing-black-hair/). This way you preserve much of your natural hair's strength while being able to wear it straight easily by rollersetting or flat ironing.
You may also have to accept that if your hair is in fact overprocessed now, you will be starting from scratch and all you can do at the moment is to keep the hair your have on your head long enough to allow healthier hair to grow. You can save your strands by keeping up with protein treatments (if you are not protein sensitive) as well as moisturizing constantly. The best moisturizers for relaxed hair are the ones with glycerine* listed in the first few ingredients. The ones that fit the bill perfectly are the ones made for curly perms like wave noveau or s curl. Don't worry, it won't give your hair the 'wet look' but glycerine* attracts moisture from the atmosphere and keeps hair soft all day.
Without knowing your hair regimen I can only give you so much advice but I would encourage you to watch hair care videos on our site or youtube. This is an excellent place to get started with your hair journey: https://blackhairinformation.com/all-you-will-ever-need-to-know-to-grow-black-hair-long-and-healthy/
I wish you the best of luck and hope that all my advice at least gives you a starting point on your new hair care journey.