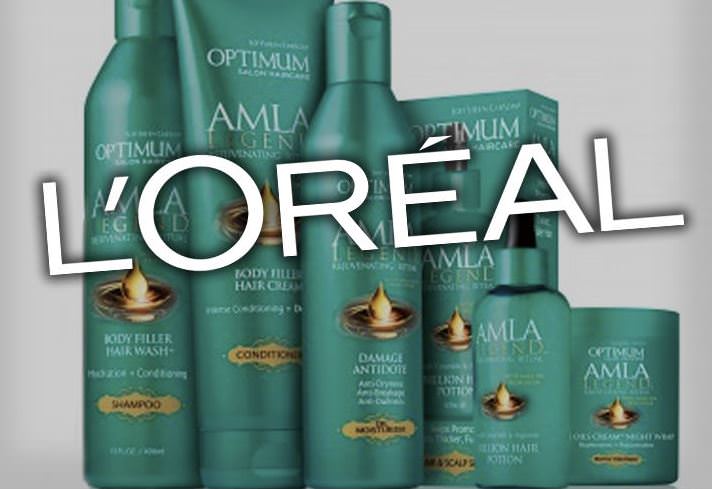 Did you all hear that L'Oreal is being sued because of their Softsheen Carson Optimum Alma Legend Relaxer because it is actually causing hair loss. This is after having celebs like Cynthia Baily, Tracee Ellis Ross (surprised at that one) and Michelle Obama's hairstylist endorse it.
Read this exclusive from TMZ
L'Oréal got a bunch of famous African-American women to tout its hair relaxer when it actually causes great harm, and the company even insinuated Michelle Obama into its campaign so claim some angry customers who have just filed suit.

L'Oréal hawks a hair relaxer called SoftSheen-Carson Optimum Amla* Legend No-Mix, No-Lye Relaxer, which it claims is healthy and safe because it uses a legendary oil from Indian fruit instead of lye.

According to the class action lawsuit, filed by famed attorney Mark Geragos, the product is short on oil and long on danger, causing hair loss, breakage, scalp irritation, blisters and burns.

The suit claims L'Oréal lured unsuspecting women into buying its product by getting celebs like 'RHOA' star Cynthia Bailey, Tracee Ellis Ross and even Michelle Obama's hairstylist to tout it.

The suit includes a list of consumer complaints on Amazon.
Amazon has been getting a ton of complaints from women who have been affected:
Don't use it! My 26 year old daughter is upstairs crying her eyes out because her hair is gone. And I (her mother) relaxed it for her . We followed directions she has been relaxing for years . We did not leave it on too long. She now has no hair on the sides or back of her head. Even with the scalp protector and vaseline* around her edges No Hair and her scalp is burned badly I did notice a lot of hair loss during rinsing but never imagined this. Stay away from this product I didn't know how to do no stars so I did one but for us it's a big fat 0 stars.
Grandma Bembry
***I WANT TO SUE THIS COMPANY. ****I AM 42 YEARS OLD AND I HAVE BEEN RELAXING MY OWN HAIR SINCE I WAS 17 YEARS OLD, AND HAVE NEVER BEEN THIS TRAUMATIZED. YESTERDAY 8-21-13 WENT AND PURCHASED THIS AMLA* RELAXER. (NORMALLY I USE MILD OR REGULAR). BUT THIS BOX DID NOT SAY IF IT WAS MILD, REGULAR OR SUPER STRENGHT. I ASKED THE SALES CLERK AND SHE SAID IT WAS FOR ALL HAIR TYPES. AROUND 8:25PM AFTER APPLYING THE SCLAP TREATMENT BASE, I STARTED APPLYING THE RELAXER AND IMMEDIATELY MY SCALP WAS ON FIRE. 5-10 MINUTES LATER ALL THE HAIR AT THE FRONT OF MY HEAD FELL OUT AS I RINSED THIS CRAP OFF MY HAIR. i AM SO TRAUMATIZED BY THIS EXPERIENCE. NOW I AM COMPLETELY BALD ON THE FRONT PORTION OF MY HEAD ( COMPLETELY BALD FROM THE CROWN TO MY FOREHEAD). AND TODAY 8-22-13 MY SCALP IS STILL HURTING AND BURNING. I ONLY HAVE HAIR IN THE BACK OF MY HEAD. I AM SO DEPRESSED AND TRAUMATIZED FROM THIS EXPERIENCE THIS COMPANY NEED TO STOP SELLING THIS PRODUCT. IT IS MISLABELED.
We have to be so careful about using products endorsed by celebrities, especially when the product doesn't even seem like something they would even use.
According to TMZ they reached out to the company for comment and have not heard anything!