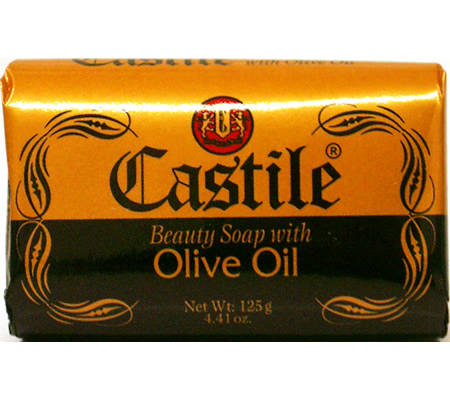 Are you a curly girl who is anti traditional shampoos but searching for a cleanser that will work a little better than just a co-wash? Well maybe you should try castile soap!
In case you are one of those who is unaware of what castile soap is exactly, keep reading to find out everything you need to know!
Castile soap is an all natural multi purpose soap that people have been using for years. It is a pure vegetable soap that is derived from olive oil*, water and lye. The soap is also biodegradable and non-toxic.
Castile soap can be used to clean around the house, wash laundry, clean fruits and vegetables, as well as serve as a gentle cleanser for your skin and hair. Absolutely perfect for someone who doesn't want to have a bunch of products piled up around their home. Why not kill about 6 birds with one stone?!
Because castile soap can be pretty potent, you will want to be sure to cut it with water and add oils*. Experiment with portions that work best for your hair because everyone's hair is different.
Also note that it is an alkaline soap so it may be necessary to balance out the pH after use by doing a simple apple cider vinegar* rinse.
So before going out and buying another shampoo where you can't easily define the ingredients, consider making your own shampoo.
If you are interested in trying castile soap for your next wash day, Dr. Bronner's Pure Castile Soap is a popular brand that you can find at many local retailers.
Here is a simple combination to help get you started:
1/4 cup Dr. Bronner's Magic Soaps All-One Hemp Pure-Castile Liquid Soap, Organic – Peppermint*
1/4 cup distilled water
1 tsp jojoba oil*
1 tsp olive oil*
Have you used castile soap as a hair cleanser in your routine? If so, how did it work for you?