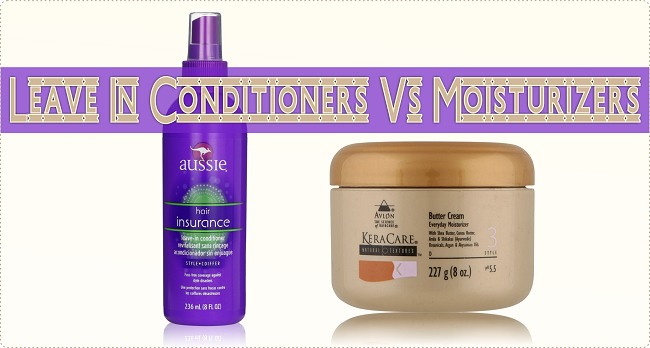 Isn't it weird how in different parts of the country or even opposite sides of the same city you can have different names for the same hair technique or hairstyle? Senegalese twists vs rope twists or tree braids vs lace braids or singles vs box braids. Same difference.
I received this question in my inbox recently "What is the difference between a leave in conditioner and a moisturizer? Can they be used interchangeably? Thanks, Keisha.".
In simple terms the answer is yes, although it depends entirely on the context. Traditionally a leave in conditioner is used on damp hair straight after a wash so the products used will tend to be a watery while a moisturizer is used daily to keep the hair soft and supple until the next wash and as such they tend to be richer butters* or lotions. Semantics? Perhaps but for the sake of clarity it's probably important to note this minor difference.
Some moisturizers can be too 'heavy' to be used daily as they would leave your hair weighed down and greasy, yet the same can be said of some leave in conditioners. Still you will also find that the ingredients in leave ins and moisturizers are pretty similar. So in reply, you can definitely use a leave in conditioner daily to moisturize your hair and similarly you can use a moisturizer on your hair straight after your wash as a leave in conditioner*.
I have written before about what you should look for when picking a moisturizer for your hair and the same should apply when looking for a good leave in conditioner*.
A good moisturizer or leave in conditioner is one that contains water as it's first ingredient and an oil or fatty alcohols to seal in the moisture. Silicones also serve the same purpose as oils and we have talked about the much maligned 'cones' before here but I will leave that up to you whether or not you wish to exclude them from your regimen.
Mineral and hydrogenated oils are probably best avoided in favor of natural oils like coconut oil*, shea butter*, olive oil*, jojoba* etc. No point paying for cheap industiral ingredients when natural oils are able to do the same job. Also depending on your hair needs, you could also look for ingredients like hydrolyzed proteins to restore strength to your tresses daily and prevent breakage.
But without rambling too much, they are pretty much the same thing!