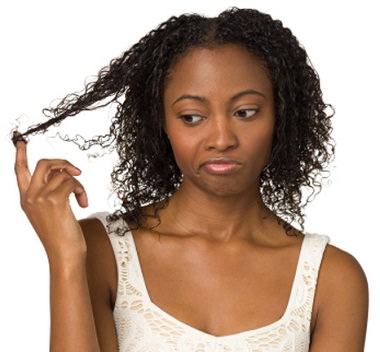 I know you all are pros at reading the ingredients at the back of your hair products by now and if you see anything that ends in 'cone' you would probably fling the product across Target demanding to speak to the manager about this atrocity.
OK maybe that is a slight exaggeration, you might just fling it back on the shelf and move swiftly away! But don't be so quick to dismiss products that have silicones in them though, it may surprise you to find out that sometimes they are not all that bad.
Let's give your the 411 on silicones so that next time you go hair product shopping you can make an informed decision.
Why Silicones Might Be Bad For Your Hair

Buildup! That is the number one reason that a girl might decide, eh! silicones are not for me. The truth is most silicones are not water soluble which means that with every application they remain lodged in your hair eventually causing to look dull and lifeless.
This is also the reason one might find a great hair product that works wonders but after a few weeks of using it you find that suddenly it doesn't work as well. It's simply that build up is not allowing the product to penetrate as deeply as it once did so your hair does not the get the full benefit of its use.
What a lot of women don't consider is that build up is really nothing a great clarifying shampoo* can't cure. Clarifying is in fact the remedy for all kinds of build up including natural sebum, added oils* and of course silicones.
What Are Considered Good Silicones
Good silicones are the ones that are water soluble and are actually responsible for the wonderful slip that you get from some conditioners and of course the frizz free easy detangling you might be searching for from your conditioner.
Don't be fooled though there can still be some buildup with the water-soluble cones though, but the buildup is slower and like before it can be cured with a good old clarifying shampoo*.