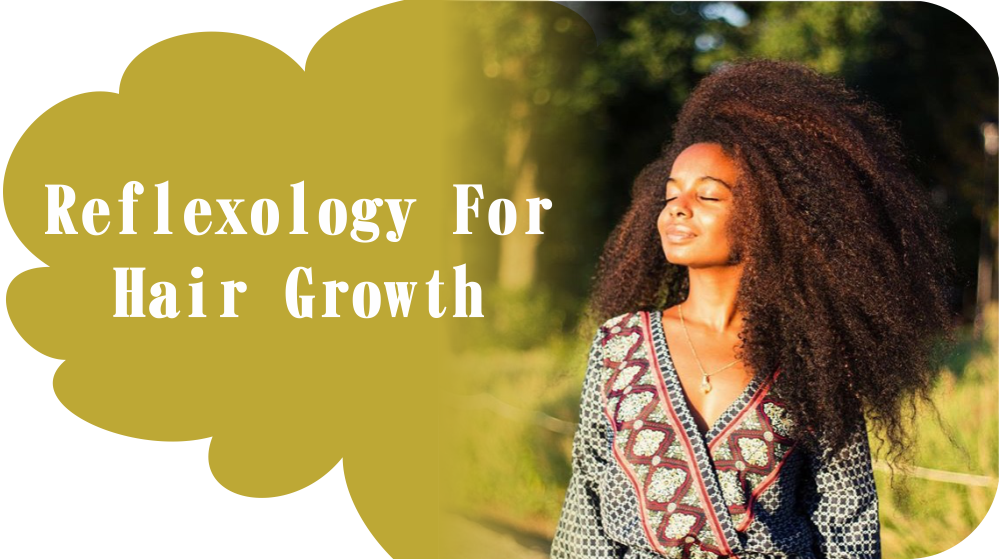 Contents
How to do reflexology to grow your hair
Testimonials
Best practices
Let's talk about reflexology? If I told you that you could exhilarate your hair growth by rubbing your finger nails together? You would probably think I am crazy and that's ok, as long as you keep reading.
The art of Reflexology is simply stimulating parts of the body to actively heal other specific areas of the body. With hair growth or the reduction of hair loss the fingertips are used to stimulate the top of the head and brain. When you rub them together you are able to stimulate the scalp and cause growth.
When you massage your scalp the concept is the same because you are stimulating a part of your body causing a specific response within your body.
In this post, we are going to refer to a lovely blog we follow called Bella Mocha! I must admit I did not know about the concept of reflexology before reading this post.
On the other hand, as I learned more about it, I was reminded about the acupuncture sessions my dad was taking for pains he was having in his lower back and legs. Again the concept is pretty similar and the idea that you can heal or get results in various areas of your body by stimulating other areas is pretty interesting. By now you are probably wondering how you do it, so let's dive right into that.
How to do reflexology to grow your hair
In her post-Nadege refers to Dr Joe Shelby Riley who advised that for this to work you have to rub your fingernails together two to three times a day for five minutes at a time.
He also recommended that you visualize the scalp as you rub your nails together to enhance the experience. If you need a visual, and a scientific explenation of why this works check this video out: