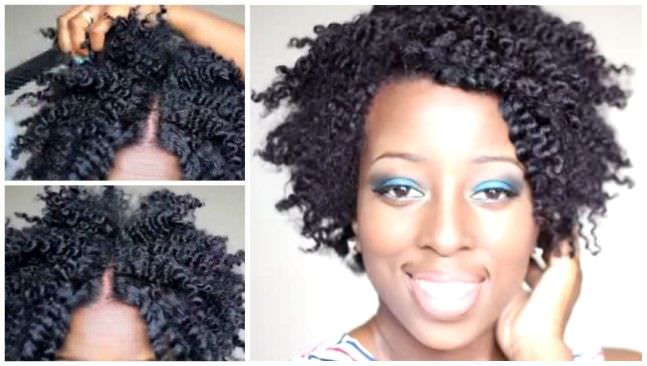 We all have things that we associate with healthy hair: even ends, thickness, luster, softness, etc. Many of us work with our hair the best way that we know how to achieve these attributes for our hair.
For me, one of the major factors of healthy hair is incredible sheen and shine and I lurve me so shine y'all! Even on a bad hair day, having a healthy sheen can make a failed bantu knot out have some VA-VA- VOOM!
I don't know if it is because of our natural instincts or not, but I know that with any hair texture and type creating a great sheen/shine can take natural hair above and beyond. If you are currently trying to achieve some bling with your hair, then you are in luck. Below, we have four ways that you can achieve a healthy sheen with your natural hair!
1. Castor Oil
Castor Oil or as Haitians lovingly call it, L'huile Parma Christi is a great way to increase sheen/shine in natural hair. Castor oil is a thick vegetable oil that is extracted from the castor bean.
There are usually two kinds of castor oils: black and light. Depending on whether you buy black or light castor oil , the color can vary from colorless to light yellow to dark brown.
Castor oil is considered a triglyceride and at least ninety- percent of the fatty acids that are contained within castor oil* are called ricinoleic acids (hence the scientific name for castor oil, ricinus communis, clever huh?).
How to use castor oil to add sheen to your natural hair
The best ways to use castor oil to increase the sheen/shine is by using it as a sealant or in a spritz. Since castor oil* is pretty thick, you would definitely have to dilute with a lighter oil such as almond, coconut, apricot kernel oil*, etc before doing any of the methods above.
To use castor oil as a sealant, you can mix it with one of the lighter oils and apply it to wet or damp hair after you have moisturized.
To use castor oil in your spritz as mentioned before, dilute it with a lighter oil and add the mixture to aloe vera juice*, rosewater, or regular ole h20. Then shake it all up in a bottle. This makes a great spritz during the drier months and your hair will shine for days.
2. Aloe Vera Juice* and Apple Cider Vinegar* Rinses
Aloe Vera Juice and Apple Cider Vinegar* rinses are acidic rinses that increase the sheen and shine within the hair by laying down the cuticles.
These rinses are a great way to help repair the cuticles of medium to high porosity hair. However, ladies who have low porosity should take caution in using these rinses due to already having closed cuticles that make moisturizing challenging.